As I mentioned last week, I'm currently on a family vacation in Israel, taking a much-needed break from the markets.
I'm an experienced trader, which means I know when it's time to get away from my screens for a bit and mentally reset.
But newer students may have trouble disconnecting. It was hard for me to rip myself away from the charts when I was first starting as a trader. 
The keyword? FOMO. 
If you have anxiety about taking a break from trading, you're probably afraid of missing out on some hypothetical monster trade (that has no guarantee of occurring).
I'm here today to bust this myth. There's nothing wrong with taking a break. In fact, it might be just what you need.
A trading vacation can be one of the best times to STUDY and reassess your overall mindset. 
As long as you're being productive during your break, there's no reason to have FOMO. And even if you do miss a great trade, you shouldn't beat yourself up about it…
REMEMBER: Trading opportunities are like trains — there's always another one coming!
Let's talk about how to disconnect from the market effectively and why there's nothing wrong with that.
Sometimes, It's Best to Be on the Sidelines
There are some days when we're all better off not trading.
There were several times this month when the market just wasn't working for me. 
My setups were few and far between. When they did appear, the trades turned out to be losers in the end. 
So I had to ask myself a key question: Do I want to keep losing money? Of course the answer was no!
That's why I decided to go on vacation with my family this week. We're now in Israel, and it's been a great break from the stresses of trading.
Bottom line: When your plays aren't going your way … Don't be afraid to step away from trading completely. 
Watch This Exclusive Crypto Webinar NOW!
(With millionaire trader Matt Monaco)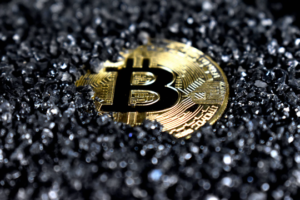 If you want to see how a millionaire trader is dealing with the crypto boom…
Then you need to see this webinar.
If you're losing money right now, take a little break. Mentally reset. Turn off your screens. Go outside and get some fresh air!
Better yet — take a vacation. There's something especially refreshing about changing your physical surroundings, even if only for a few days.
You Can Still Work Hard When You're Not Actively Trading
There's no reason to feel like you're slacking off during your trading vacation. Unless, of course, you are slacking off…
When you're not actively trading, it's easier to focus on STUDYING!
WARNING: If you aren't studying hard, there's another trader out there who is — and that trader's ready to beat you. 
With that in mind, I'm taking the extra time I have on vacation to brush up on parts of my trading that I think need improvement.
I can't tell you exactly how you should approach your studying, as this varies from student to student.
That said, technical analysis should be a big part of your studying no matter what…
Here are the three key pieces of technical analysis I do when I'm not actively trading:
Draw horizontal lines at support and resistance levels

for a visual placeholder of a stock's current trading range.

Draw vertical lines at key moments in a chart's history

to help you see the visual story of a stock's past big moves.

Draw trendlines under uptrends and downtrends

to see the general direction of recent price action.
NOTE: I do all of these markups on the daily and weekly charts for stocks I'm currently watching. This helps to give me a big-picture view of the overall price action. 
Final Thoughts
All in all, I think FOMO is the primary reason why traders dread taking a break from the markets…
But as I've laid out today, there's no reason for this fear to grip your mindset. 
My advice? Take the opportunity your break gives you to STUDY. 
Mark up your charts, evaluate the big picture, and get ready to knock your plays out of the park when you return to actively trading. 
Think of yourself as a boxer. If you're always throwing punches that miss, you're wasting precious energy. And you won't have enough juice left when the ideal opportunity to strike presents itself…
The same goes for traders. A ton of brainpower goes into forming and executing every single play. And if your setups keep failing, it can tire you out.
So don't feel bad about stepping away from the market. Say NO to FOMO — and use your off time wisely.