It's a new month, Evolvers! 
And with a new month comes new considerations for traders…
You may have heard market pundits discussing the 'September effect' — a period of historically weak stock market returns seen during the first month of fall.
There's a lot of speculation about what causes the September effect…
Popular theories include post-vacation indecision, stock sales to pay for back-to-school supplies, and year-end tax-loss selling as likely causes of an overall September market slump.
Regardless of the cause, the effect itself is hard to ignore…
September is the only calendar month with a negative Dow Jones return over the last 100 years. Let that sink in…
Once again, knowing your history is vital to success in the stock market.
But how can you trade through the September effect? And will the market react differently this year, considering its volatility already?
Keep reading and I'll explain my thoughts…
Why Does the September Effect Occur?
The September effect is a phenomenon in which stocks usually have historically negative returns throughout the month. 
And the effect is especially palpable when it's coming off a strong summer for the stock market…
But this year has been a bloodbath for the major indexes … the S&P 500 ETF Trust (NYSEARCA: SPY) is down 18% YTD at the time of writing (its fifth worst start to a year in history).
Even with the surprisingly strong bear market rally that we saw from June to August, the overall backdrop of trader sentiment remains remarkably negative. (Spoiler alert: Traders hated the summer rally.)
Why Elon Musk is Probably Laughing Right Now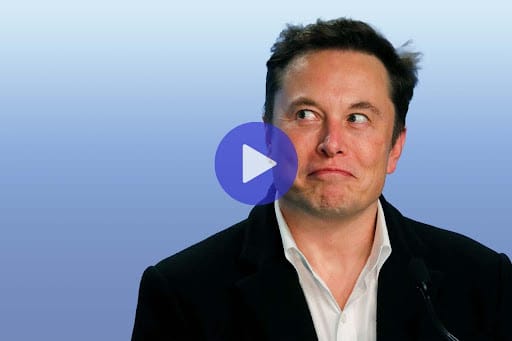 These days it seems like everybody wants to take their shot at Elon Musk.
And yet – Tim Bohen thinks he's gotta be laughing his ass off right now.
Why?
Because of what he's predicting could happen on or around October 21st.
You'll see what he means when you watch this video.
Bottom line: September is usually a bad month for stocks, which leads me to believe it could be particularly bloody in 2022. 
Historical precedent has a way of repeating itself in the stock market. Know your history — don't ignore it!
But let's get to what you're all waiting for…
How to Trade Around the September Effect
Should Evolvers change their game plan to fit the September effect? 
How can we trade around this typically volatile month to best capitalize on its unique opportunities?
These are two questions I get annually around this time of the year. Here are my thoughts…
As I detailed in a recent letter … we're traders, not investors. 
And as traders, we should approach each month, each week, and each day individually. 
In those terms, I wouldn't change your overall trading mindset or game plan just because the calendar flipped from August to September.
That said, you need to be aware of the unique nature of September market sentiment and trade accordingly. 
How can you do this exactly?
My advice is to be greedier with your winners and more merciless about cutting losers quickly. 
Few are more skilled at this fine art than my top student, Jenny Smith! She's been crushing options trading so hard that her husband now calls HER his "Sugar Mama." No joke. 
$ULTA beauty. 💄💋
ULTA 400c 9/2 14.60#OptionsTrading @EvolvedTrader https://t.co/tzEY6mBH14 pic.twitter.com/fZEwsyb7TL

— Jenny Smith (@jpsmith5804) August 25, 2022
So, take a page out of Jenny's game plan…
If you're up big on unrealized gains, take the money and run. (Hit the home run, don't try for a grand slam.)
On the other hand … If your position is bleeding out and you're holding and hoping, cut the loss immediately and move on to the next trade.
Important Note: Markets are Currently Oversold
Will the unique market conditions change the direction of the September effect in 2022? Maybe. Anything's possible in the stock market.
I sent out an email this morning explaining how I'm starting to think the markets are oversold in the near term…
This could provide a short bounce into the beginning of September, but it doesn't mean you can ignore the September effect altogether. 
Even if there is an oversold bounce after last week's brutal selloff, I expect it to be brief, and for the bear market to come back with a vengeance in the second half of September. 
Final Thoughts
I've been trading for years. I've seen the market change over and over and experienced over a dozen September trading periods. 
I've learned it's important to be aware of the September effect — but don't let it change your entire strategy.
This year is noticeably different from any other in the past decade, and September's price action may be as well.
Expect the best, prepare for the worst, and have a solid plan for anything the market throws at you.