It's a new year, Evolvers!
A new year means new setups, new charts, and new considerations for traders.
While the turning of a page in your calendar doesn't necessarily mean the entire market is gonna change overnight, the new year is still an excellent opportunity to start fresh.
Here's the truth…
2022 was a disappointing year for most traders. (You can add me to that list.)
After 14 years of relatively stable returns, 2022 is the first double-digit down year for the S&P 500 ETF Trust (NYSEARCA: SPY) since 2008.
I've been trading professionally for 12 years and I've never experienced any other market like 2022. 
It's hard to overstate how different the market looked and felt this time last year. Even a decade-plus of trading couldn't prepare me for this unstoppable bearishness.
So, if you struggled to find your footing in 2022 … don't beat yourself up.
There are some steps we can take together to make sure 2023 is an incredible year for us.
Keep reading and I'll show you…
Step #1: Focus on the Best Setups Only
In 2022, I made a big mistake by overtrading at certain times.
It's counterintuitive, but, traders tend to trade more when they're performing poorly. 
When we're succeeding, we're more likely to get complacent. But when we're struggling, we scramble to make up our lost gains.
Even with my years of experience, I occasionally fall into the overtrading trap as well. We're all human.
Overtrading is a recipe for disaster, but I understand why it's so tantalizing … We all want to grow our small accounts in this crazy market.
But if your attention is pulled in too many directions, the mental strain can cloud your judgment. 
Luckily, there's a simple way to cure overtrading — by focusing on the best setups only.
If I look back on the times when I overtraded in 2022, my standards for setups were too low. I needed to be more discerning about which charts I was trading (and when).
So, repeat after me…
In 2023, we're not gonna try to get fancy. We'll only focus on our bread-and-butter setups!
And speaking of finding the best setups…
Step #2: Stick to 'The 3-Item Checklist'
When considering what setups are worth trading, I recommend focusing on one set of criteria…
'The 3-Item Checklist' — volume, volatile chart, and catalyst. 
Let's break these down…
Volume
First, let's talk about volume — the total number of contracts traded on the day for that particular strike price and expiration date. 
From an options trading perspective, a healthy amount of volume is important because it guarantees liquidity in the contracts.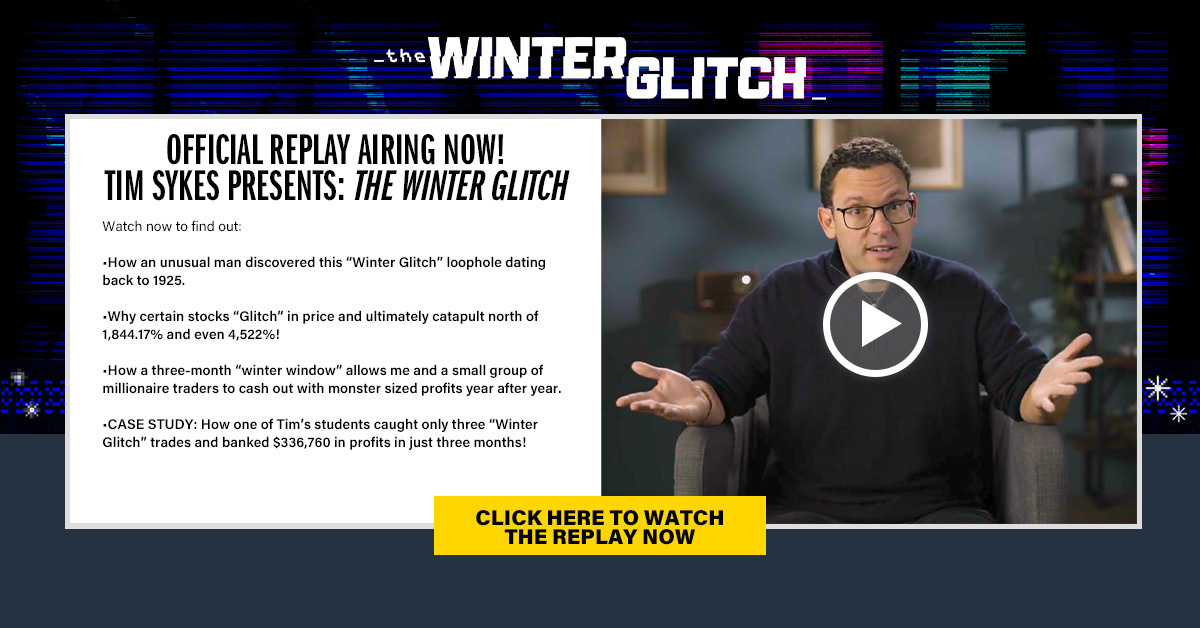 Practically speaking, this means that when you're ready to sell your calls or puts, there will be somebody on the other end willing to buy them. 
The last thing you want is to get caught buying contracts with little or no volume because those contracts are illiquid. 
Volatile Chart
Volatility, on the other hand, is the most important factor in options trading. It rings the register on massive options trades.
To lock in the 100%, 200%, or even 500% gains possible on weekly options, you've gotta find a stock with enough volatility to make it probable. 
You can assess volatility easily by simply looking at the charts. 
If you don't see big enough swings in a short enough time frame, move on to the next chart!
Catalyst
After volume and volatility, a strong news catalyst should be the third and final box on your trading checklist.
This one's simple. In this news-driven market, the headlines often dictate the near-term price action. 
If you understand this, you'll realize that making any trade with a major catalyst surrounding it is better than making a trade without one.
And by focusing on this checklist, you'll be setting yourself up to trade the best setups only. 
Step #3: Stay Confident
In the wild game of trading, confidence is EXTREMELY important. But it's also incredibly elusive. 
As hard as you try to keep it consistent, if you trade for a long enough time, you'll notice that personal confidence comes and goes. It's unavoidable. 
Take it from me. As I mentioned, I've been doing this professionally for 12 years.
Some days, nothing can sway my confidence. I'm firing on all cylinders, ready to pull the trigger whenever necessary.
(It's no coincidence that it's usually on days like these when I bag my biggest wins in the options market.)
But other times — like several moments I can remember from 2022 — I find my confidence is lacking.
I'll second-guess a play, lose some of my conviction, and potentially miss a golden trading opportunity. 
I think every trader has, at one time or another, experienced the feeling I'm describing. 
And this is why I wanna make sure that we stay confident in 2023.
After all, without confidence, trading success is impossible!
Final Thoughts
After a less-than-stellar 2022, I'm more determined than ever to make 2023 one of the best years of my career.
I want YOU to join me on this journey…
Will it be easy? Definitely not.
But if we diligently follow these three steps together … I wouldn't bet against us!