Happy Friday, Evolvers!
I hope everyone CRUSHED the markets this week and that you're all ready for the long weekend.
We'll keep today's Q&A short and sweet as I'm sure you're all anxious to shoot fireworks, grill hot dogs, and celebrate our country's independence.
Sit back, relax, and let's answer your questions…
I nailed a string of wins that made me super confident. But since, I've had nothing but losses. Any advice for me?
It sounds like you might be 'winging it,' so to speak…
My most important piece of advice for you is to develop a strategy that's consistent and repeatable.
[VIDEO] A Rare Live Interview With Two Millionaire Traders...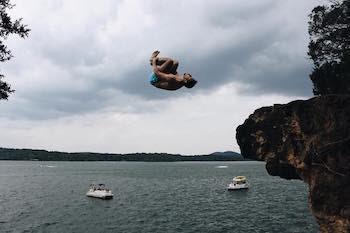 To trade options, you DON'T NEED:

❌  A big account…
❌  To stare at your computer all day every day…
❌  A stockbroker…
Because there's a way to trade stocks (from home) without struggling through the unnecessary risk and hassle most newbies go through… 
To get started…
Click here to watch a rare interview between these two millionaire stock traders
Anyone can have a lucky streak in the stock market. 
Even the most clueless of newbies could stumble into a concurrent series of big wins … accidentally. 
I'm not putting you in this category. I'm simply illustrating how easy it is to have a few trades go in your favor. 
With so many trades happening all the time, odds dictate that these scenarios happen more often than you might think.
All this to say, if you string a few solid trades together without a repeatable strategy, don't get ahead of yourself, thinking you've got it all figured out. 
I won't sugarcoat it. It sounds like you simply got lucky. 
And this is why it's crucial to stay humble as a trader, which I wrote about just yesterday. 
If you don't, I promise that the market will eventually humble you in a much more financially devastating way.
When reflecting on my career, I think developing a repeatable strategy (that I could use over and over again) was the most important move I ever made.
I didn't just win on a handful of trades and suddenly decide I was the next Warren Buffett…
I applied my game plan to thousands of different setups and won on the vast majority of them. 
I just discovered Tim Sykes and Evolved Trader. I want to dive in head-first … where do I start?
I'll be honest … I was lucky when I was first starting as a trader. 
I found Tim Sykes' Trading Challenge within my first few months of researching the stock market — and it completely changed my life.
I suggest you start where I did, in Sykes' Trading Challenge. He's the best trader I've ever met and I wouldn't be writing this if it wasn't for him. 
Beyond his trading, Sykes' approach to money is unique. He doesn't care about making a certain dollar amount, as many other people do. 
But back to trading strategy…
Aside from the Trading Challenge, I've recently revealed my Shadow Trades strategy (that I've been developing for over a decade).
If you wanna learn how I took what I learned from Tim Sykes and applied it to options trading, you should watch the replay of the Shadow Trades Summit right here. 
I think those are two great places to start for any aspiring trader.
Final Thoughts
If you traded well this week, mazel tov. 
If your plays left a bit to be desired, take the extra time you've got this weekend to identify your mistakes and eliminate them come Tuesday morning.
Have a fun, productive, and safe long weekend, Evolvers!