What does it take to last 10+ years as a professional trader?
From winning a stock market competition in eighth grade to taking a leap of faith and quitting my accounting career, my story is filled with twists and turns.
With that in mind, today, I'll provide insights into the early years of my trading career…
I'll tell you about the turning point that transformed my approach, the benefits of my options trading strategy, and the one 'aha moment' that completely changed my life. 
If you're skeptical or fearful about trading, I understand. But today, I'm gonna show you why the challenges your trading journey poses are worth overcoming. 
Trading success won't happen overnight, but it's within reach for anyone with the right mindset and determination.
So, want to see how I went from a clueless newbie to a multi-millionaire options trader? Keep reading and I'll show you…
My Humble Trading Beginnings
I remember it like it was yesterday…
In the eighth grade, I entered a stock market competition at school…
I would eagerly check stock quotes as soon as I got home from school, and to my surprise, I ended up winning that competition.
That initial taste of success fueled my curiosity, and I continued to dive deeper into the world of stocks. 
I would spend my time reading about different companies, searching for potential long-term winners. I'd create a basket of stocks that I believed had potential and closely monitor their performance.
However, by the time I was graduating, I wasn't ready to dive headfirst into trading. I initially took a different path…
I've always been interested in math and numbers, so I became a general accountant. But I hated it! I wanted to do something more exciting. 
I started saving money to pursue my childhood passion of trading the stock market. 
Eventually, by combining my savings from being an accountant with the money I'd received from my bar mitzvah, I was able to open a trading account with $50,000.
Little did I know, the hard part was just beginning…
My Start in the Markets
The first phase of my trading career was challenging. The first two years were a grind, with no significant wins to show for my efforts. 
However, I managed to avoid significant losses, thanks to the disciplined mindset I developed while working as an accountant. 
But I wasn't satisfied. I knew if I was gonna have any chance of turning this into a career, I needed to find a way to profit consistently.
Then, in 2009, something happened that completely changed my life…
I stumbled upon one of Tim Sykes' YouTube videos, which introduced me to a whole new perspective on trading…
He had a unique strategy for shorting "pump and dump" stocks, and I wanted to learn more.
Intrigued, I started to consume all of Sykes' content I could find…
I quickly became one of Sykes' most dedicated students, joining his Pennystocking Silver program. 
Sykes' approach to trading immediately appealed to me. I quickly learned the importance of cutting losses quickly and protecting my trading capital.
Additionally, my options-trading strategy was beginning to turn into a truly repeatable and consistent game plan…
My 'Aha' Moment with Options Trading
I started to notice that IPO stocks often became overextended as the lock-up agreement dates approached — when insiders in the company could start selling their shares. 
This predictable catalyst led me to experiment with put options, profiting when these stocks declined. 
This options trading strategy allowed me to leverage my trades and risk less capital.
I saw the potential to multiply my investment quickly if the stock moved in the anticipated direction. It made sense to take smaller positions and capitalize on volatility, freeing up more of my capital.
Moreover, this approach expanded my trading beyond penny stocks. When I traded stocks like Beyond Meat (NASDAQ: BYND) using my options strategy, a light bulb went off. 
I realized that if stocks were part of a hot sector, I could play options in both directions. I adapted my strategy accordingly and made approximately $150,000 in six months.
After a few months of trading this strategy, I took a leap of faith and quit my accounting career to pursue trading full-time. 
Then, in 2011, I upgraded from Pennystocking Silver to Sykes' Trading Challenge. I devoured every video Sykes made, watching them multiple times and categorizing them for Sykes and other Challenge students. 
It was also around this time that I started helping Sykes with various projects, from webinars to Skype calls with fellow students…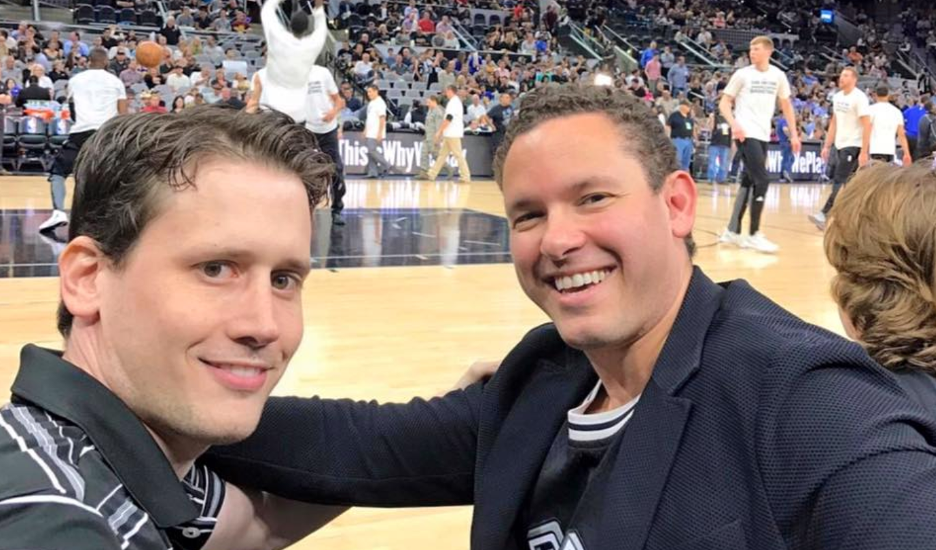 Once I made my first $200,000, I became interested in teaching others to trade. Sykes' schedule was getting busier, and he needed assistance. I eagerly jumped at the opportunity to get involved while continuing to trade and expand my skill set.
This eventually led to me starting my own teaching service, the one I'm writing for right now…
Today, I have the pleasure of teaching a wide variety of students how to trade. It's what I love to do most.
But it wasn't too long ago that I had no idea what I was doing, just another clueless newbie trying to find his footing in the wild world of the stock market.
So, if you're just starting your trading journey, don't be discouraged. Use my story as inspiration for your potential success.
Final Thoughts
These days, I'm making more money than I ever imagined, thanks to the growth and evolution of my trading strategy. 
But it's equally important for me to share my journey and emphasize that success didn't happen overnight. It required years of hard work and commitment building my knowledge and strategy.
One of the most important lessons I've learned is that success in trading is often a slow grind. It took me three years to truly find my stride. 
My journey is a testament to the fact that anyone can succeed in trading with the right mindset and perseverance. 
It may take time, but trust me, the potential rewards are worth it.