Happy Friday, Evolvers!
I hope everyone stuck to their plans this week and that you were able to make some profitable trades.
This week was incredible for me. I was able to bag my single biggest trade of all time, an absolute grand slam on ProShares Bitcoin Strategy ETF (NYSEARCA: BITO) puts.
This win puts me even closer to $4 million in career profits, which is crazy to think about. And it felt even better considering how disappointed I've been in my trading recently…
Throughout the first part of this historic bear market, I wasn't nailing the downside. I was in a bit of a trading slump right when market conditions were suiting my style perfectly.
Do you know this mystery man?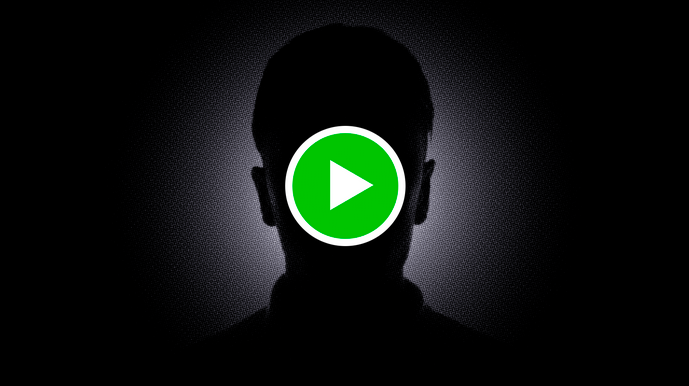 He's just discovered one of the most powerful ways to take on this bear market as a trader…
All from exploiting one tiny niche of the stock market (only 4% of stocks) that can bring in 2x, 5x, even 10x BETTER returns than penny stocks. 
And he just went live on camera to talk with the public for the first time.
But now, I feel like I'm getting my groove back. And now that the Fed raised interest rates by 0.75%, there could be plenty of market downside remaining to take advantage of. 
And speaking of taking advantage of the downside, my mentor Tim Sykes has been working on a brand-new system for almost 10 years — Operation Overseer. This incredible strategy helps him easily discover difficult-to-find plays that have delivered gains of 150%, 299%, and even 321% … all in a historic bear market! Click here to find out more!
Now that you're up to speed, we've got business to attend to. It's Friday, so you know what that means … Q&A time! 
"Congrats on your biggest trade ever! What will you do with the money?"
Aside from setting some funds aside for my children's education, I'm not planning on doing anything fancy with the money. I'm not much of a big spender. 
For now, the money will sit in my account, providing me more firepower for when the next five-star opportunity comes along. 
But your question brings up an important point. If you're trading because you expect to be able to buy lavish things or reach a certain dollar amount, you should realign your expectations.
Your goals shouldn't be financial or material … they should be personal and educational. 
I studied charts for years before I was able to confidently nail plays like this one. And I never strived towards a specific amount of money, I simply kept my head down and focused on my trading.
Once you've got a system in place that's allowing you to consistently hit singles, THEN you can start to think about setting modest financial goals. 
Learn the secret Tim used to turn a small investment into a fortune
And finally, you should trade because you love it. I enjoy every single day in the market, both good and bad. 
After all, if you aren't having fun, what's the point?
"Any big celebration plans after your monster win on BITO?"
Not really. I'm not much of a party animal. 
I'm married with three young kids so the celebrating will probably consist of hanging out with my family. But I wouldn't want it any other way.
One of the main reasons I love trading for a living is that it gives me the freedom to spend as much time with my family as I want. 
I don't have to go to some office every day and miss the entire day with my kids. That's priceless.
But other than spending some quality time with the fam, I'm gonna try to get some exercise this weekend.
I used to go to the gym all the time, but I've found myself slacking in that department recently. 
This weekend, I'm making a vow to myself — to get back out there and re-dedicate myself to exercising regularly. 
And remember, you don't have to lift weights at the gym to give your body the physical exertion it craves. 
I like to make exercise fun by playing one of my favorite sports — tennis. Tennis is a fantastic full-body workout. Cardio, strength, conditioning … you get it all with tennis.
In fact, I'm gonna go hit some balls right now!
Final Thoughts
Does it feel good to make my biggest trade ever? Of course it does. But is it gonna change anything about how I trade? No.
This trade was a success because I stuck to my tried-and-true strategy. Buy puts when volatile stocks are cracking key support levels. It's that simple. I won't let this win allow me to get overconfident. I'll keep doing what I've been doing for over a decade.
Have a great weekend, Evolvers! I'll speak to you all next week.