Happy Friday, Evolvers!
Markets had another rough week as red-hot inflation numbers surprised to the upside. 
On a positive note, the major indexes are still holding above the lows they made on Friday, June 17.
The bottom remains in … for now.
Many traders are struggling to find consistency in this environment and I don't blame them. It's tough out there. It has been all year.
If you're having trouble trading the wild volatility this year, don't beat yourself up about it. You're not alone. 
In times such as these, it's more important to plug leaks in your strategy than it is to learn fancy new tricks. 
Stick to the patterns and setups that have worked for you in the past. And be patient in waiting for the best trading opportunities to come along. 
It's Friday, so you know what that means. It's time to answer some of your burning questions…
How do you stay on top of the news that matters for traders?
This is an appropriate question for the current market — one that's mainly news-driven. 
I get it. It's not always easy to keep track of all of the different global headlines affecting stocks at any given moment, especially this year. 
First, where you get your news should depend on what you're trading.
Growing A Small Trading Account? Check this Out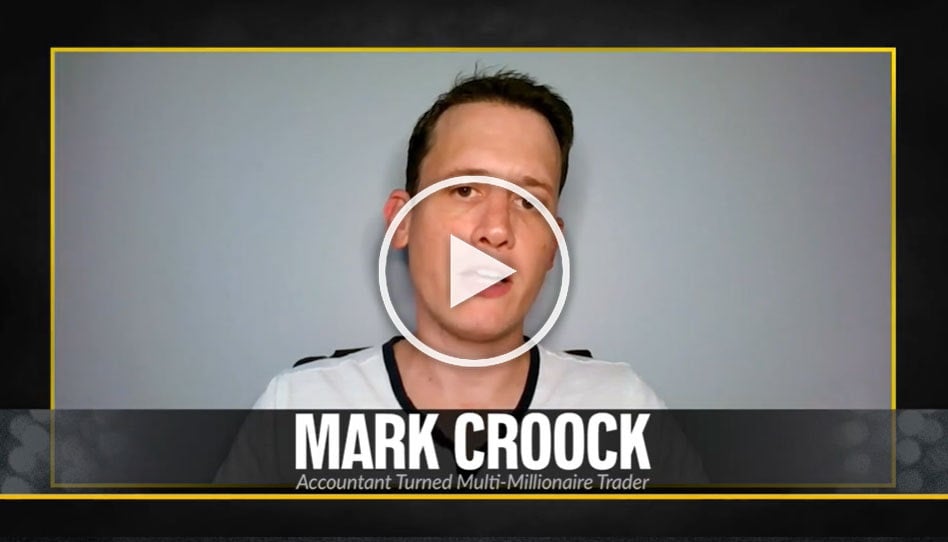 When multi-millionaire trader Mark Croock first started trading, he was an overworked and underpaid accountant…
So he knows what it's like to start small while wanting to massively grow your wealth as quickly as possible.
That's why he just recorded a step-by-step training that reveals what he believes is the best options trading method for someone trading with a small account.
For example, if you're trading FOREX, you'll need to keep up with more geopolitical news than if you're exclusively trading U.S. tech stocks. 
And if you're trading meme stocks — like the crazy short squeeze that recently happened to Revlon — you'll probably wanna be scouring Reddit for the hottest plays.
That said, there have been some major themes in the news driving the markets this year. You should be staying on top of the following stories until there's some sort of resolution to any of them…
U.S. inflation is at its highest level since the early 1980s

The high inflation is forcing the Federal Reserve to raise interest rates (which negatively affects corporate earnings and growth)

Russia and Ukraine are still at war
I think for most traders, finding a single solid breaking news source can be incredibly beneficial.
I've been using the StocksToTrade Breaking News Chat all year. It can help you capitalize on headline-driven stocks HOURS BEFORE they explode and stay up-to-date on critically important headlines and alerts. Click here to check it out now!
What's one way most traders can improve their performance? I'm struggling to make meaningful progress.
If I had to pick one trait that separates the incredible traders I know (like Tim Sykes) from the 95% of trades that lose — it would be their ability to accurately identify the mistakes they make. 
As a trader, you need to be hard on yourself in this way. 
Don't beat yourself up, but be ruthless in pointing out what you're doing wrong. 
Then, completely eliminate those errors from your trading. 
Like I said earlier, it's more important to plug leaks than it is to learn new moves. 
Want to be alerted to hot trade ideas before anywhere else?
Breaking News Chat is the alert service that traders can't get enough of. Two former financial analysts scour the Stock Market and news for stocks that could potentially spike and alert the room allowing you the chance to get in on the action.
Check out the alert for DWAC on October 21st: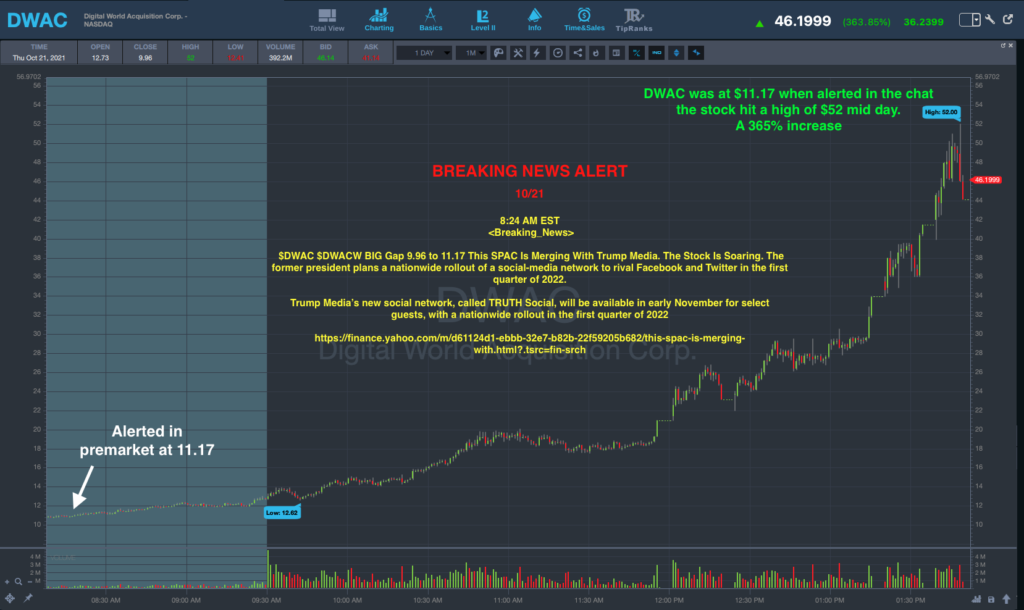 This is a tool you'll want in your trading toolbox. 
And this is easier said than done. It takes humility. But it's crucial if you want to become a consistently winning trader.
If you're honest with yourself about identifying the aspects of your trading that need improvement, then you'll have no excuse for not fixing them. 
Ultimately, every trader is unique. You probably have completely different problems to work on than I do. 
But learning to point out these problems will have you miles ahead of the 90% of traders who lose money. 
Final Thoughts
As always, thanks for your questions. 
I understand that this market's tough and sympathize with anyone struggling to find consistency in this environment. 
Stick with it. I'm always here to help. We're all in this together.