Happy Friday, Evolvers!
It was another interesting week in the stock market as the bear market rally continues.
Stocks surged on Wednesday following the release of some important data that surprised traders.
The consumer price index (CPI) — a key inflation metric — came in at 8.5%, representing a 0% month-over-month increase in the prices of goods and services.
On the surface, this seems encouraging. Especially considering every other CPI print in 2022 has shown a significant month-over-month increase.
However, this market reaction might be a bit over the top. It reminds me of how important context is in the markets.
Think about this…
Back in May, we got essentially the same CPI print at 8.6%. 
And what happened? The market TANKED in response to it.
Now, just three months later, the market's soaring following the same numbers. That's a red flag to me…
All this to say, be careful and don't get too caught up in this bear market rally. It could turn around as sharply and quickly as it started.
Anyway, enough macroeconomic data. Let's get to the Friday Q&A…
"Will you consider buying puts on BBBY?"
The textbook short squeeze in Bed Bath & Beyond Inc. (NASDAQ: BBBY) is definitely on my radar.
But I wanna see it squeeze higher — ideally to $20+ — before I'll consider buying puts.
The problem right now is the implied volatility (IV).
Growing A Small Trading Account? Check this Out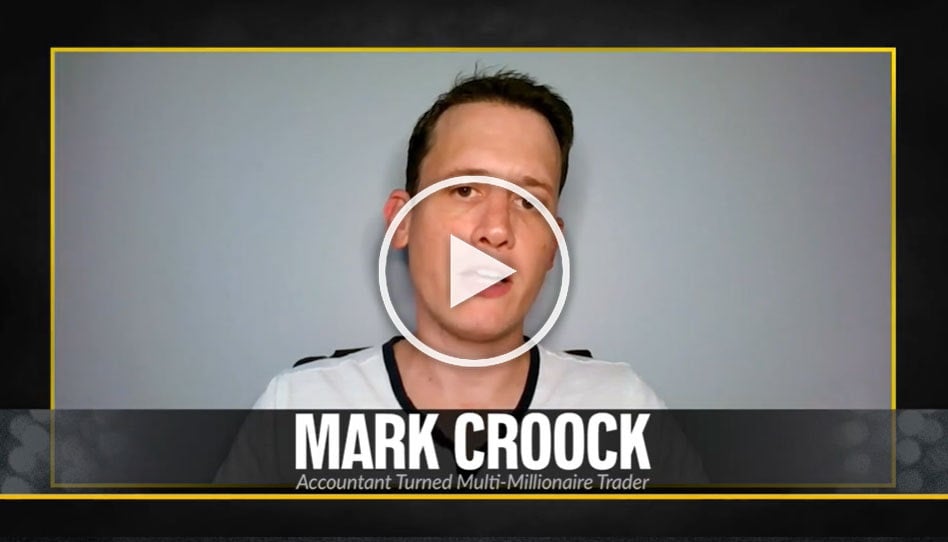 When multi-millionaire trader Mark Croock first started trading, he was an overworked and underpaid accountant…
So he knows what it's like to start small while wanting to massively grow your wealth as quickly as possible.
That's why he just recorded a step-by-step training that reveals what he believes is the best options trading method for someone trading with a small account.
Over the past several days, the prices of most BBBY options contracts have increased more than 10x.
If you got in under $6, mazel tov. 
But for anyone who didn't get that early entry, the IV makes it difficult to justify the risk/reward unless the stock squeezes past $20…
If it does squeeze that high, I could see a setup forming around a potential 50%-70% drop, like what we've seen in the past with GameStop Corp. (NYSE: GME) and AMC Entertainment Holdings Inc. (NYSE: AMC).
Even then, I may avoid this one due to the high IV. My timing would need to be perfect and there are other setups out there with cheaper options attached.
Regardless, I love seeing these crazy supernova meme stocks coming back from the dead. They should lead to some juicy setups on both the long side and the short side if this trend continues.
And speaking of supernovas, no one knows how to spot 'em better than Tim Sykes. If you're looking to find the next out-of-this-world spiker, Sykes has you covered…
See the only chart pattern you need to position yourself for profits BEFORE they happen … Click here to sign up for Supernova Alerts NOW!
"What's your favorite chart pattern and why?"
My favorite pattern is a beautiful blow-off top on an overextended chart
In other words, I wait until stocks get wildly overvalued … then I buy short-term puts as close to the top as I can.
It's easier said than done, but I think blow-off tops have the potential to deliver bigger single-day gains than any other pattern out there.
So, how can you trade this pattern?
There are three specific things I always look for when trying to identify a blow-off top…
The stock is up 30%+ in a few weeks (or less)…
The average daily trading volume is 2-5x normal levels…
The price action struggles at a big round-number resistance level…
If I see these three things all at once, I start paying very close attention to the chart.
Bottom line: Timing is everything. You wanna buy your puts as close to the highs as you can. 
By searching for the three signals I just mentioned, you'll have the right outlook for nailing put trades. 
Then, you can start to see blow-off tops visually on your charts (without having to think too much about the signals). 
Final Thoughts
Have a great weekend, Evolvers!
In the meantime, take the weekend to work on improving your skills. 
Stay tuned. Stay disciplined. And most of all, stay hungry to win.
After all, you could potentially be one trade or strategy away from massive success.