For the most part, trading is a solitary activity.
You sit by yourself in a room full of screens, waiting for that perfect opportunity to strike.
Up to a certain point, trading on your own is a good thing as it forces you to learn valuable skills without relying on outside assistance. 
But eventually, after learning the fundamentals, every trader needs some help and support.
If you think you can master the stock market all by yourself, more power to you!
That said, if you really felt that way, you probably wouldn't be reading this … right?
If you only consult yourself for advice … how will you know if you're making mistakes? By losing money?!
What if there was a way to catch those mistakes before taking big losses?
This was my inspiration for starting my Discord server — turning our community into a bastion of team trading.
But why is team trading so powerful? And how can you maximize your benefits from others in our community?
Keep reading and I'll show you…
Learn from Your Trading Friends
In the stock market, it's a huge advantage to have trading friends — peers (or mentors) who can provide unbiased insight and feedback into your performance.
Take me, for example…
If I'd never joined Tim Sykes' Trading Challenge — and absorbed his wisdom like a sponge — I wouldn't be where I am today (with over $3.9 million in profits).
I was lucky to discover Sykes' teachings — and even luckier that he took me under his wing.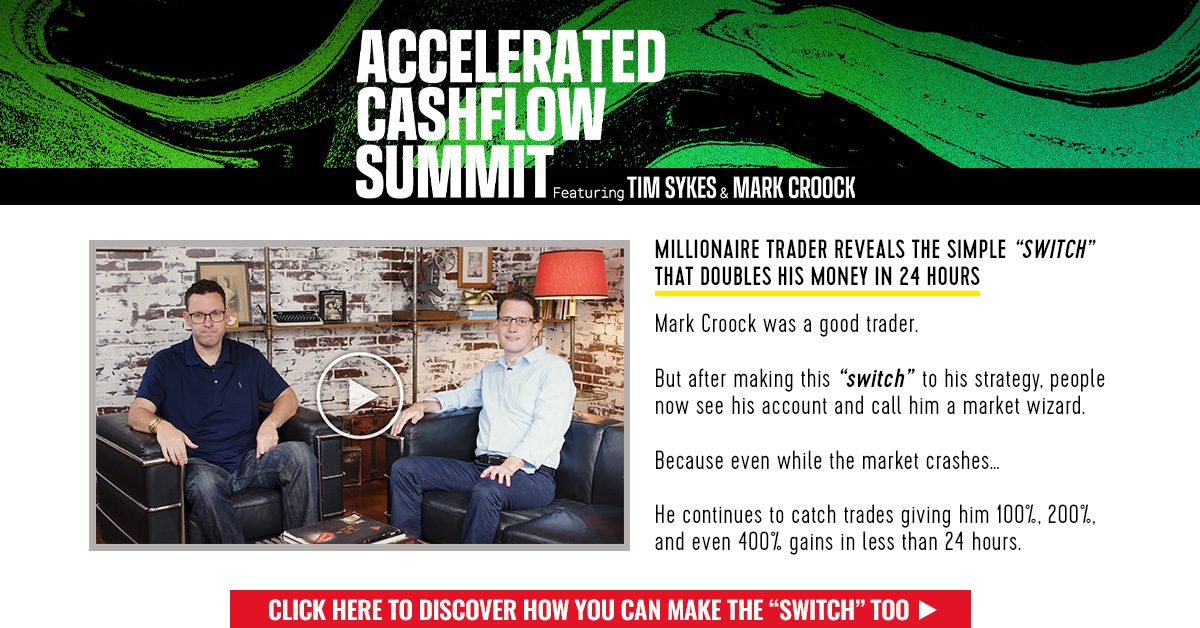 But that was more than 12 years ago. These days, we both have too many students to give everyone individual lessons.
That's why it's so important to learn from multiple traders. 
Furthermore, that's why I started my Discord server. I want Evolvers to embrace each others' ideas and share strategies. 
I'd like you to seek not one, but a few trusted confidants in our community — traders whose outlook you admire and agree with. 
I'm not suggesting that you copy other people's trades or chase alerts. (Don't do either of these things!)
Instead, pick the specific parts of our Discord members' strategies that you identify with and implement them into your playbook. 
Don't be afraid to ask questions or respond to others when you have valuable feedback. That's the entire goal of team trading. 
What You're Missing in My Discord Server
At the end of the day, team trading doesn't provide much value if you aren't actively communicating with your trading friends every day of the week.
But you don't have to worry about that in our Discord community…
I've been overwhelmed by the sheer amount of setups, knowledge, and wisdom that's being shared. 
I would've killed to have a resource like this back in 2010 when I first started trading. 
With that in mind, let's take a look at some of the priceless insights you're missing if you're not in my Discord server yet…
Big T, a great student (and active Discord member), let Evolvers in on his recent moves…

Jenny Smith warned Evolvers about the potential choppiness in the markets yesterday. (Once again, Jenny was right!)

Jenny also shares inspirational account updates and trading gains…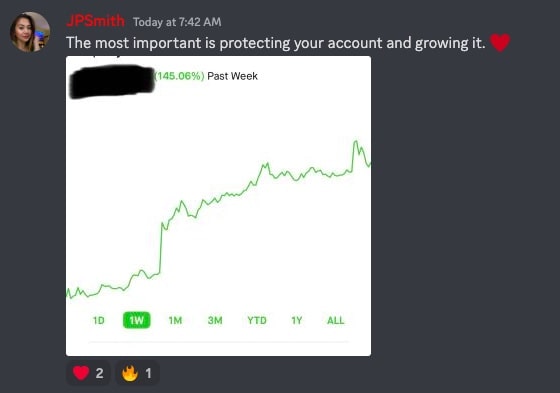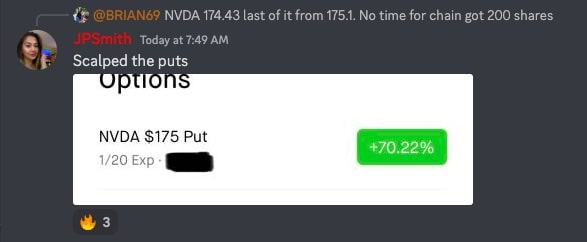 I also use Discord to send last-minute trade details when I don't have time to alert the plays…

As you can see, team trading can be incredibly beneficial. 
And that's why I want to see every Evolver in our Discord server … so we can all succeed together!
Final Thoughts
There's a lot to learn in the stock market … too much for any trader to discover all on their own.
Open your eyes to what other Evolvers are doing and learn from them. 
You never know … If you embrace team trading, you just might stumble upon a strategy that changes your entire life.