Due to the wild volatility around the Russia-Ukraine conflict, I've been especially careful with my options trading lately … but you never know what's around the corner. 
The oil sector's going parabolic. While I should've been aggressively buying it early on, the unpredictability of the war makes things pretty risky. I prefer the conservative approach. 
Oil sector plays are my main focus this week for a potential short-term reversal, as it's getting overextended.
WARNING: News-driven markets (like this one) tend to be extremely choppy. They're definitely not for the faint of heart. 
Enough small talk. Let's get to my watchlist…
United States Oil ETF (NYSE: USO)
USO continues to ramp higher and spark sector momentum. 
The oil sector's getting overextended — but don't underestimate how far it can go before a sharp pullback! 
Peabody Energy Corporation (NYSE: BTU), Chevron Corporation (NYSE: CVX), and Occidental Petroleum (NYSE: OXY) are three big energy runners that should have ample downside when a sharp reversal kicks in. Keep all three of these on your radar.
SPDR Gold Trust (NYSE: GLD) & iShares Silver Trust (NYSE: SLV)
I'm watching these two massive precious metal funds closely. 
In uncertain times, GLD and SLV are known to spike and break out sharply. 
The precious metals sector will stay on close watch for sustained momentum and potential continuation.
Bed Bath & Beyond Inc. (NASDAQ: BBBY)
BBBY is spiking almost 100% following news that billionaire Ryan Cohen will take a 10% stake in the home goods seller. 
NOTE: For anyone unfamiliar, Ryan Cohen is the guy who started the infamous GME short squeeze by taking a similar stake in the struggling video game retailer.
Retail traders are speculating that another insane squeeze could take place in BBBY.
I can't guarantee a squeeze. But I think that before long, BBBY will have a sharp drop off it's highs.
[VIDEO] A Rare Live Interview With Two Millionaire Traders...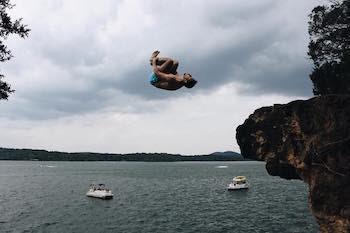 To trade options, you DON'T NEED:

❌  A big account…
❌  To stare at your computer all day every day…
❌  A stockbroker…
Because there's a way to trade stocks (from home) without struggling through the unnecessary risk and hassle most newbies go through… 
To get started…
Click here to watch a rare interview between these two millionaire stock traders
I predict the pullback will happen either today or tomorrow. 
But again, don't underestimate how far BBBY could swing to the upside before crashing.
This is a major potential puts play when the momentum starts to fade.
Digital World Acquisition Corp. (NASDAQ: DWAC)
DWAC ('the Trump SPAC") remains a potential puts play, given the absurd fully-diluted valuation if this merger is approved. 
Big picture: This stock is attached to Truth Social, President Trump's new social media app. The app just went live last week. It hit #1 on the Apple App Store, but many users experienced problems with the app. Now, the SPAC's approaching a critical merger vote.
I'm looking for DWAC to squeeze (or at least gap up) upon merger approval. At that point, it could become an even bigger potential puts play, because a huge unwind back to $50 (or lower) would be even more likely.
That said, no trade for now. I need to see a clear timeline of the merger before entering any setups on DWAC.
Final Thoughts
This isn't a market for inexperienced traders. 
We shouldn't take ANY unnecessary risks with so much uncertainty in the news cycle.
I suggest being patient, calculated, and conservative with your trading this week.