If you've heard other traders discussing the Amazon.com, Inc. (NASDAQ: AMZN) stock split and wondered what was going on, it's time to pay attention…
AMZN is very volatile at the moment, presenting some juicy trading opportunities. Several external factors are affecting AMZN's share price recently…
For one, the broader market's surging after finding a near-term bottom last Tuesday. The Invesco QQQ Trust (NASDAQ: QQQ) is up almost 10% in two days. 
But for AMZN specifically, the most substantial catalyst is the company's 20-to-1 stock split taking place tomorrow. 
Come to think of it, this is exactly the kind of setup that would be great for a shadow trade. If you wanna learn more about the strategy that's made me a millionaire, join me and Tim Sykes this Thursday, June 2 at 8 p.m. Eastern for the Shadow Trades Summit! Save your spot before it's TOO LATE!
Now that you're signed up, back to splits…
I've made spectacular profits trading the run-up to stock splits in the past. Last year, I traded Nvidia Corporation (NASDAQ: NVDA) as it headed towards a 4-to-1 split.
Naturally, AMZN is on the top of my watchlist for a potential calls play today and today only. Let's break down why (and how you might be able to profit)…
What's a Stock Split?
As a company matures and its valuation gets larger, the stock's share price grows with it. 
And that's all well and good until a share price becomes overly expensive (usually around $1,000 per share).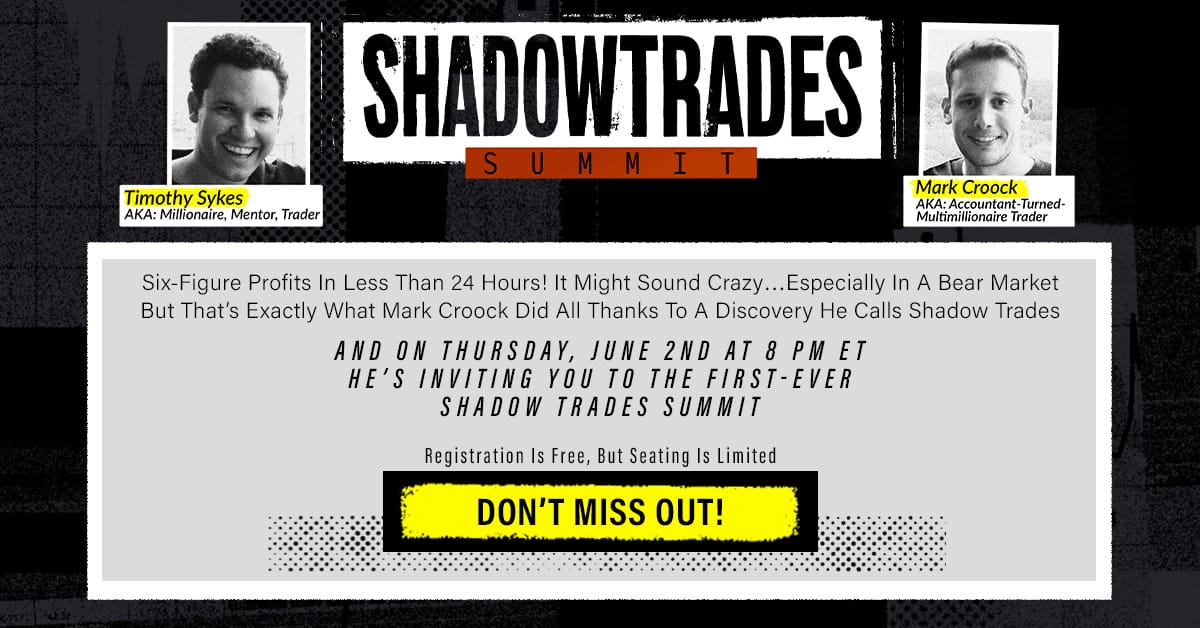 When individual shares cost this much, the high share price can serve as a barrier to entry. In other words, it turns off potential investors from buying the stock. 
This is where stock splits come in … there's a very real psychological component to share prices. 
Time and time again, it's been proven that traders are more likely to buy a stock trading for $50 than a stock trading for $250 — even if the market caps are exactly the same.
To account for this, companies will choose to split their stock. In other words, they divide the share price while simultaneously giving more shares to shareholders. 
So, how does this work in practice? Let me explain…
Let's say you own 100 shares of AMZN today at a share price of $2,433. After the 20-to-1 split, you'd own 2000 shares of AMZN at a share price of $121.65. 
As you can see, your actual equity position didn't change. But the share price is now divided by four, while you have 20x as many shares
Why You Should Pay Attention to Stock Splits
You might wonder if the actual equity position doesn't change, then so what?
One real effect stock splits have is that they allow traders with smaller accounts to start positions in large companies without needing to resort to the purchase of fractional shares.
But beyond that, the impact of splits is mostly psychological. 
Think about dollar stores … They're successful because shoppers can't resist a (seemingly) good deal. These stores sell nearly identical products to their grocery store counterparts for considerably cheaper.
This psychology transfers over to stocks as well. 
Traders sometimes treat the stock market like it's a dollar store, particularly when it comes to stock splits. 
They may rush out to buy AMZN at $121 when they felt it was too expensive at $2,433. But it's important to understand that they're actually buying the same thing. 
For options traders, it does change a bit. If you've ever looked at an options chain on a stock trading for $1000+, you know how expensive the contracts can get.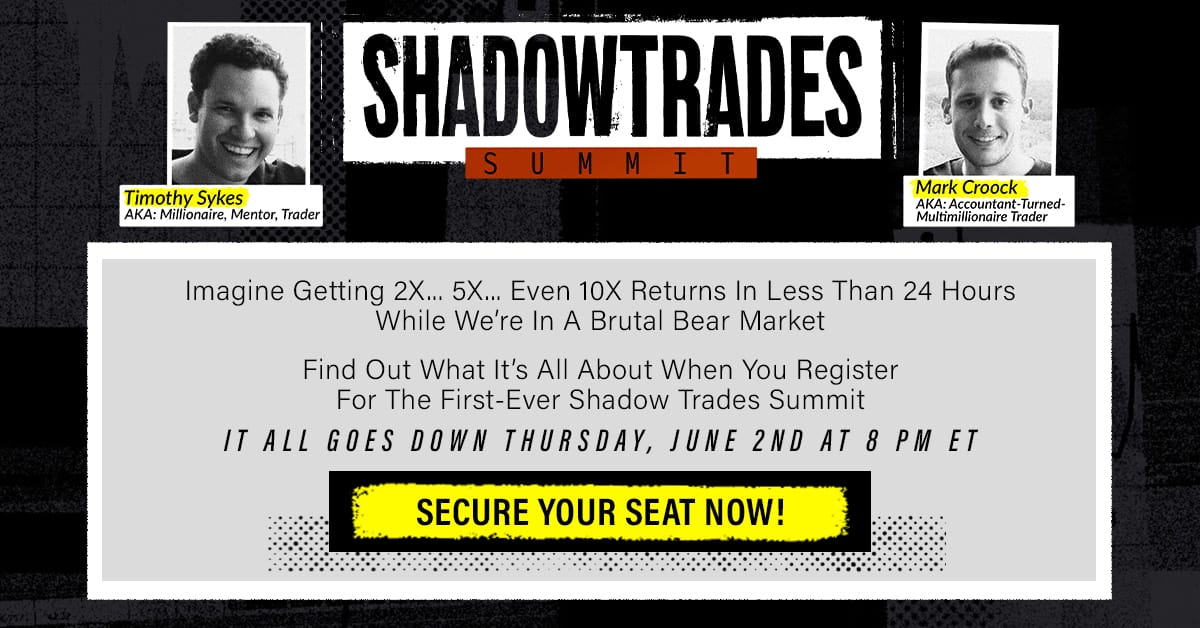 A 20-to-1 split in AMZN shares could make the options trading much more viable in this stock moving forward.
In terms of patterns, the trading around stock splits is usually pretty predictable. The stocks usually surge leading up to the split, then sell-off once they actually split. 
This was proven last year in two well-publicized stock splits — Apple Inc. (NASDAQ: AAPL) and Tesla Inc. (NASDAQ: TSLA). 
Both stocks went on incredible runs following their split announcements. But soon thereafter, they proved to be 'sell the news' events as traders sold their shares on the actual day of the splits.
This is why knowing your history is SO important and brings me to my final point…
There have been some amazing trading opportunities in AMZN over the past few days. And today could be INSANE on the long side (as it's the last day before the split). But…
Be VERY CAREFUL trading AMZN after today. Remember what happened to AAPL and TSLA last year. I expect the pattern to remain the same, but you never know. 
Final Thoughts
In short, stock splits take place when share prices get too high.
During a stock split, the share price is divided while investors are granted a higher quantity of shares.
I'm watching the AMZN chart closely as the stock split takes place tomorrow.

The price action around stock splits is usually predictable — just look at AAPL and TSLA. These are typically 'buy the rumor, sell the news' events.
Be watching for trading opportunities TODAY, but be very cautious tomorrow and onwards.

This is why knowing your history is critical. It gives you the context necessary to trade with serious conviction.