Last week, I warned you about the bearish indicators I was seeing in two extremely important charts…
I brought up the red flags I'd found in the Invesco DB U.S. Dollar Index Bullish Fund (NYSEARCA: UUP) and the SPDR Gold Trust (NYSEARCA: GLD) charts.
UUP was gapping up while GLD was breaking down, leading me to believe that stocks were in for a beating…
The U.S. dollar and gold trade inversely, but both have a huge effect on how the SPDR S&P 500 ETF Trust (NYSEARCA: SPY) will perform in the near term.
And sure enough, the bears came out of hibernation this week, with the SPY down as much as 2% on Tuesday.
(If you wanna know how you could've potentially predicted this move, read my full breakdown from last week.)
But now, I'm starting to lean even more bearish…
That doesn't mean I'm going crazy shorting stocks, but it does mean I'm re-evaluating where I think the market is headed…
You see, a handful of often-ignored factors are making me think there could be more downside in the near term. 
Keep reading and I'll show you what I'm talking about…
Buying or Short Covering?
A lot of traders got ahead of their skis in January…
They saw tech stocks breaking out of multi-month downtrends and started declaring the beginning of a new bull market.
But this week, the market is saying "not so fast," and I think I might know why…
A recent Reuters article reported that the short-covering by hedge funds in the first half of February is rather historic…
"The short covering in U.S. tech stocks from Jan 31st to Feb 15th is the second largest in magnitude over any 12-day period in the past decade," according to data from Goldman Sachs Group Inc. (NYSE: GS).
Only the meme stock frenzy of 2021 — when GameStop Corp. (NYSE: GME) and AMC Entertainment Holdings Inc. (NYSE: AMC) surged hundreds of % each — saw more short covering from institutions.
Think about it … what happens when big money starts covering their short positions?
You guessed it … the stock soars! (Or, in this case, the entire stock market soars…)
I believe the exact same short-covering mechanic that caused GME and AMC to make stock market history is now fooling certain traders into thinking this is a new bull market.
(SHOCKING) From 9-5 Cubicle to Millionaire Trader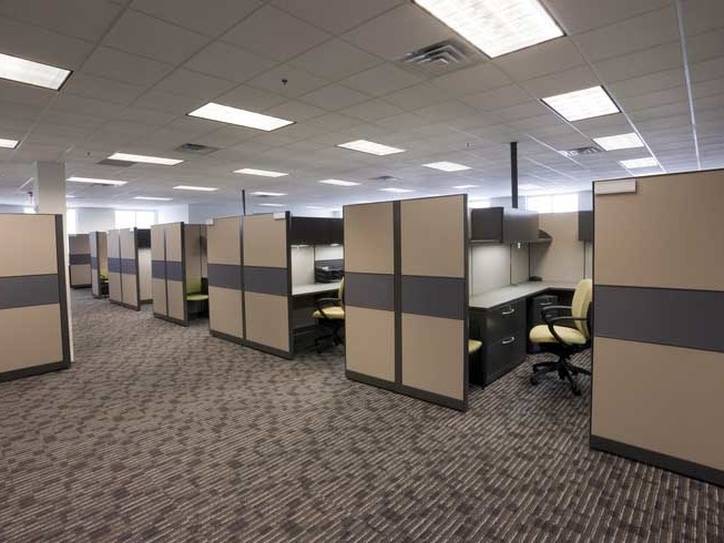 This millionaire trader used to work in a place just like this and woke each morning hating the boring cesspool he called "work"…
Fast forward 10 years later…
He's gone from underpaid accountant to sitting on nearly $4 million in trading profits.
And it's all thanks to 1 bizarre "switch" he made to his trading strategy that helps him nail 100%… 200%… and even 400% trades in less than 24 hours.
In fact, he recently did a live training session unveiling this crucial "switch" and how he's been able to reap nearly $1 million per year since implementing it.
That's why for a limited time he's agreed to make this training session open to the public…
But keep one thing in mind…
It's very possible — if not probable — that the majority of the market's upside in January was due to hedge funds covering their short positions.
If that's the case, the broader stock market could be setting up an epic bull trap. Trade accordingly.
The 6 Names I'm Watching Right Now
Throughout January, I've had a gut feeling that the broad market rally was nothing more than a brief respite from an intact bear market.
Now, we're starting to get confirmation of this, which leads me to search for juicy short setups. 
So, what names am I watching closely as the 2023 rally looks to be fizzling out?
I'm still closely tracking the charts that led me in this direction…
Invesco DB U.S. Dollar Index Bullish Fund (NYSEARCA: UUP)

 

SPDR Gold Trust (NYSEARCA: GLD)
Then, I'm paying attention to the two major indexes, which are as good as any individual stocks for shorting right now. 
SPDR S&P 500 ETF Trust (NYSEARCA: SPY)
Invesco QQQ Trust (NASDAQ: QQQ)
(Buying put options on either index is a simple way to short the markets without overcomplicating things.)
Additionally, I'm watching two individual tech stocks that have been leading the rally over the past six weeks…
NVIDIA Corp. (NASDAQ: NVDA)
Tesla Inc. (NASDAQ: TSLA)
This big-tech duo helped lead the indexes down yesterday and will need to continue to do so if the market is gonna continue heading lower.
On red days, these names can be excellent put-scalping candidates…
That said, if NVDA or TSLA starts to tank on high volume, there will likely be sharp bounces on the way down.
Focus on your timing and your levels when considering buying puts on any of these names.
Final Thoughts
Were the first six weeks of 2023 a well-disguised bear market rally? The indicators I've laid out today lead me to believe so.
That said, I'll need further confirmation of sustained downside before getting aggressive with puts. 
Watch the names I highlighted today to gather potentially valuable hints about the near-term direction of the stock market.