With tomorrow being Independence Day, I'm reflecting on how living in this country has allowed me to pursue my dream career…
I have something very special planned for tomorrow. And speaking of very special events happening tomorrow…
One of the most patriotic guys I know — Tim Bohen — is planning a VERY SPECIAL Independence Day Workshop TOMORROW July 4th at 10 a.m. Eastern! Click here to sign up NOW … ABSOLUTELY FREE!
Now that you're signed up, let's talk about why this holiday is so important to me…
The United States of America is the greatest country in the world, and the financial freedoms it provides its citizens are high on the list of reasons why that's true.
And to me, the most important financial freedom Americans have is the ability to trade.
You can't freely trade risk assets in any country. Many countries actively forbid their citizens from buying or selling stocks, while others have banned specific trading practices (like short-selling or options trading)…
In other words, I wouldn't have the ability to do what I do if it wasn't for America's independence.
With that in mind, keep reading and I'll tell you why I'm so proud to be an American (and especially a professional trader)…
Freedom in My Personal Life
One major reason why I love trading is the freedom it offers in my personal life. 
Today, we have a half-day in the stock market. And I get to decide whether I want to trade or not.
But if I had a regular job, I would have had to ask for time off, make sure I had money saved up, and ensure someone else could cover my work while I'm away. 
However, as a self-sufficient trader, I run my own small business. That means I can do whatever I want, whenever I want. 
If I choose to, I can spend half the day playing with my three young kids. I can even trade with them on my lap (I call this the double-laptop maneuver)…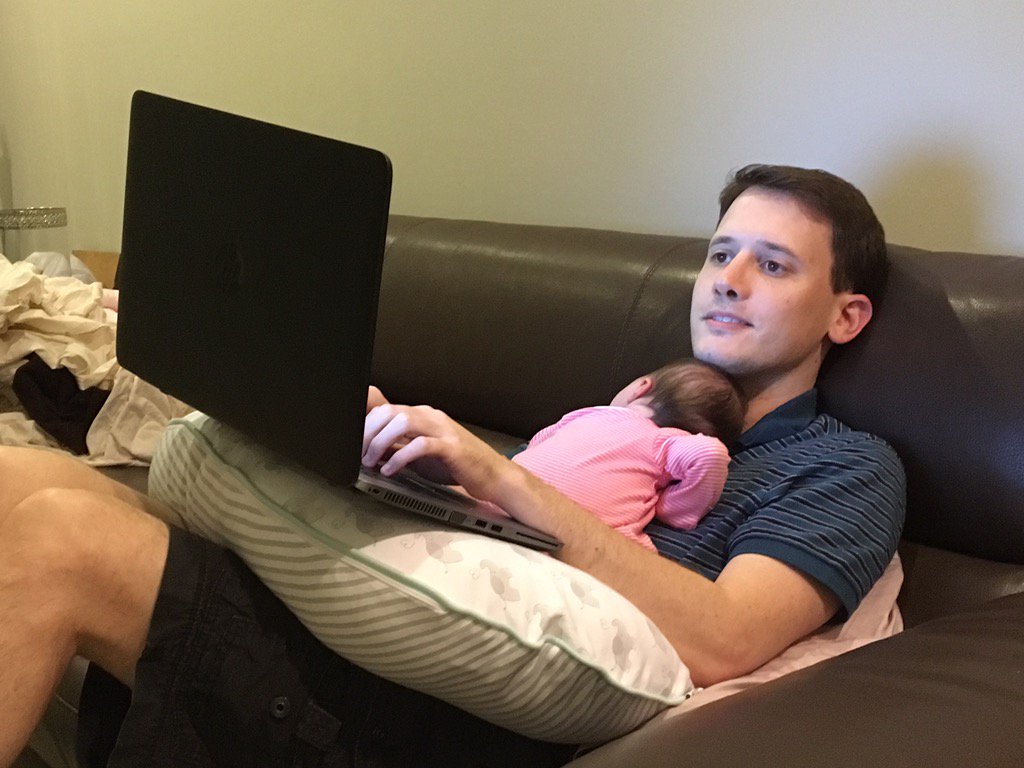 In other words, I'm not missing out on their childhood, like so many parents who have to leave the house to go to work every day. 
How many other careers provide that level of flexibility? I can't think of many, and that's why I'm proud to be a professional trader.
And only in America can you trade with this level of access to the U.S. stock market.
IMPORTANT DISCLAIMER:
I need to mention that this doesn't work for the vast majority of those who try. As I've mentioned many times before, 90% of traders LOSE MONEY!
So, don't expect trading to be a replacement for your day job. Use it as a way to supplement your income in the beginning.
Then, if you've proven you can consistently cover your living expenses with your trading profits, you can potentially consider professional trading.
Freedom in My Professional Life
Living in America and trading professionally also gives me the freedom to run my business the way I want. 
Unlike traditional small businesses, trading doesn't require physical stores, worrying about payroll, or spending on marketing. 
I am the CEO, the sole employee, and my own boss. This independence is invaluable to me and speaks to the American spirit of ingenuity…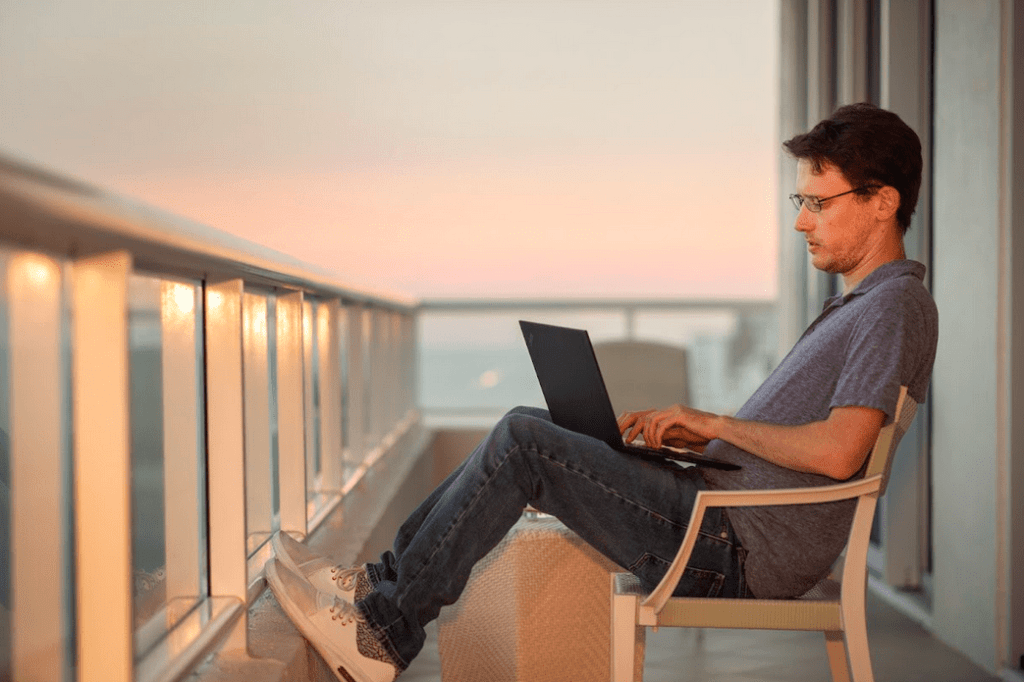 When I first graduated from college, I took a job as a general accountant, and to be honest, I hated it! 
That experience motivated me to become a consistently profitable trader and start my own business. 
I know many Evolvers have day jobs. And I'm not suggesting you slack off on your work duties…
But I would like you to open your mind up to the possibilities you have as an American trader.
Look at me now…
No boss, no rigid schedule, and no one to answer to — just me and my charts. That's the way I like it!
Freedom to Work from Anywhere in the World
Another great aspect of trading is the freedom to work from anywhere. 
My mentor, Tim Sykes, is famous for trading from beautiful beaches and breathtaking foreign locations with just his laptop. 
But make no mistake, he's not doing it to show off; he's instead proving a valuable point…
He taught me that I can make money from almost anywhere in the world as long as I have a reliable internet connection and a laptop. 
When I realized this truth, it was a massive breakthrough for me. It opened my eyes to the endless possibilities…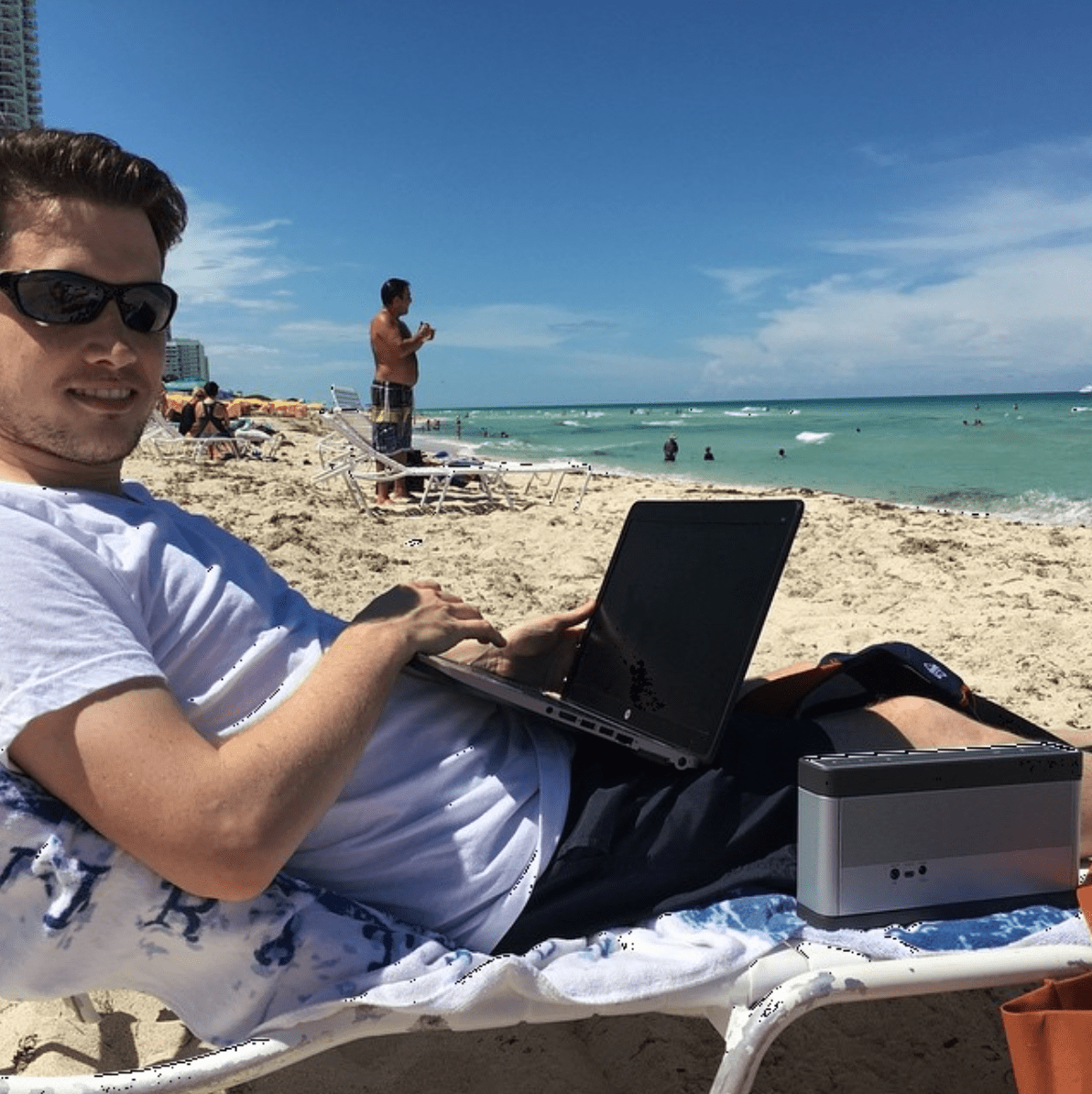 I realized I could potentially travel anywhere in the world with zero effect on my trading output. That's pretty incredible.
I stopped limiting myself to the conventional 9-to-5 mindset and started imagining the incredible heights I could reach by fully committing to trading. 
Spoiler Alert: Taking trading seriously was the best decision I ever made. Now, I'm a multi-millionaire because of it!
Final Thoughts
If you pursue a long and successful trading career, you'll undoubtedly encounter some harsh losses along the way. 
In fact, there may even be times when you experience a string of losses, like I have recently. 
During those tough times, it's crucial to remind yourself why you love trading and refocus on your immediate goals. 
Having a long-term vision, looking at the big picture, and acknowledging the overwhelming positives of being a professional trader, are essential steps to successful trading. Otherwise, negative emotions can spiral out of control.
Remember the freedoms that trading provides: the personal freedom to do what you want, the autonomy to run your business your way, and the flexibility to work from anywhere. 
Keep studying and working hard until you gain the confidence to succeed. 
With dedication and perseverance, you can achieve great things in the world of trading … and only in America can you do it with such freedom.
So, whether you're just starting or already on your trading journey, embrace the independence and look forward to the opportunities that lie ahead. 
Happy trading and God bless the U.S.A.!