Happy Friday, Evolvers!
This week was somewhat of a mixed bag for me trading-wise, but it was incredibly positive for the overall markets.
As I mentioned yesterday, there are more bullish signals right now than at any other point since this historic market correction began in November 2021.
On the other hand, the technicals on the major indexes are starting to look overbought, making me think we could be in for a notable market pullback sooner rather than later.
Meanwhile, I'm seeing some potentially intriguing setups emerge in a few individual stocks that I can't ignore.
Following my video lessons this week, a few questions came up that are perfect for addressing now during the Friday Q&A…
So, without further ado, let's answer your burning questions…
What's your trade thesis behind buying TGT puts?
The bottom line is this … Target Corporation (NYSE: TGT) and Walmart Inc. (NYSE: WMT) tend to trade very similarly.
Take a look at the long-term daily charts to see how closely this duo trades together…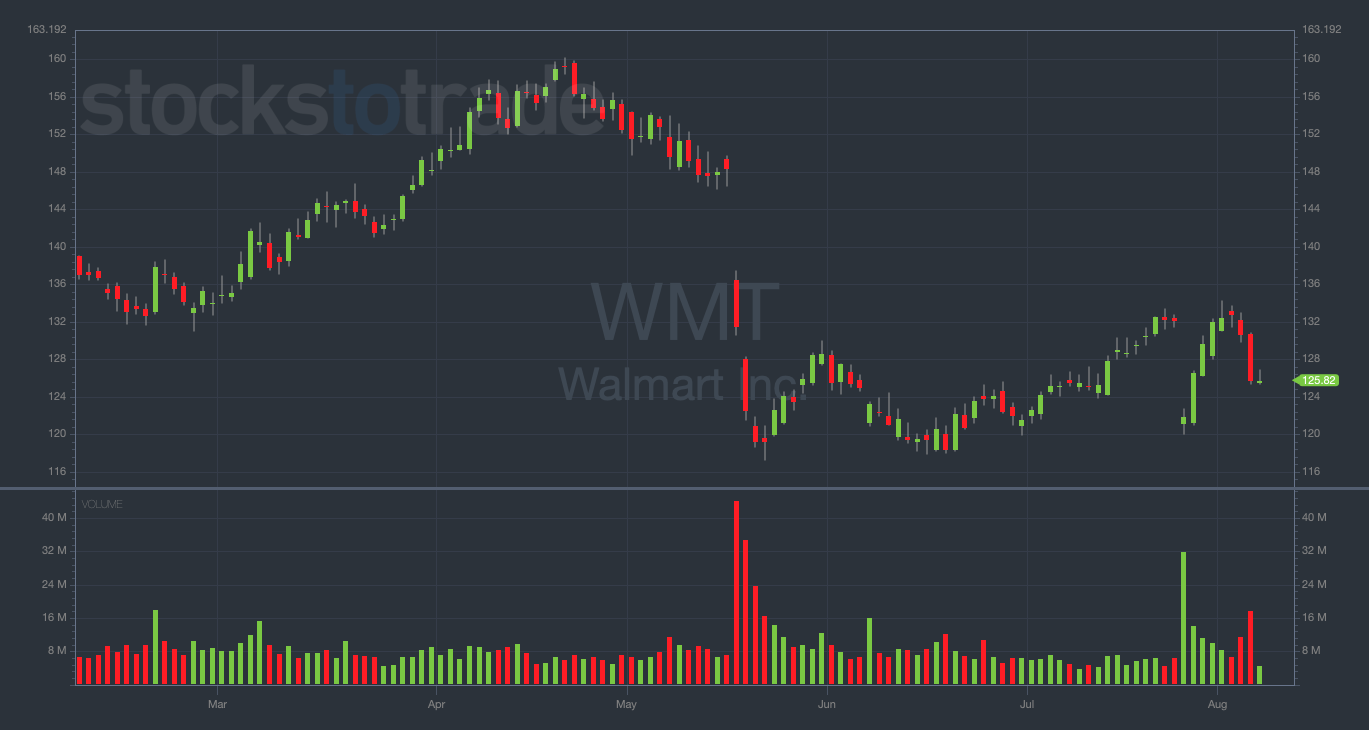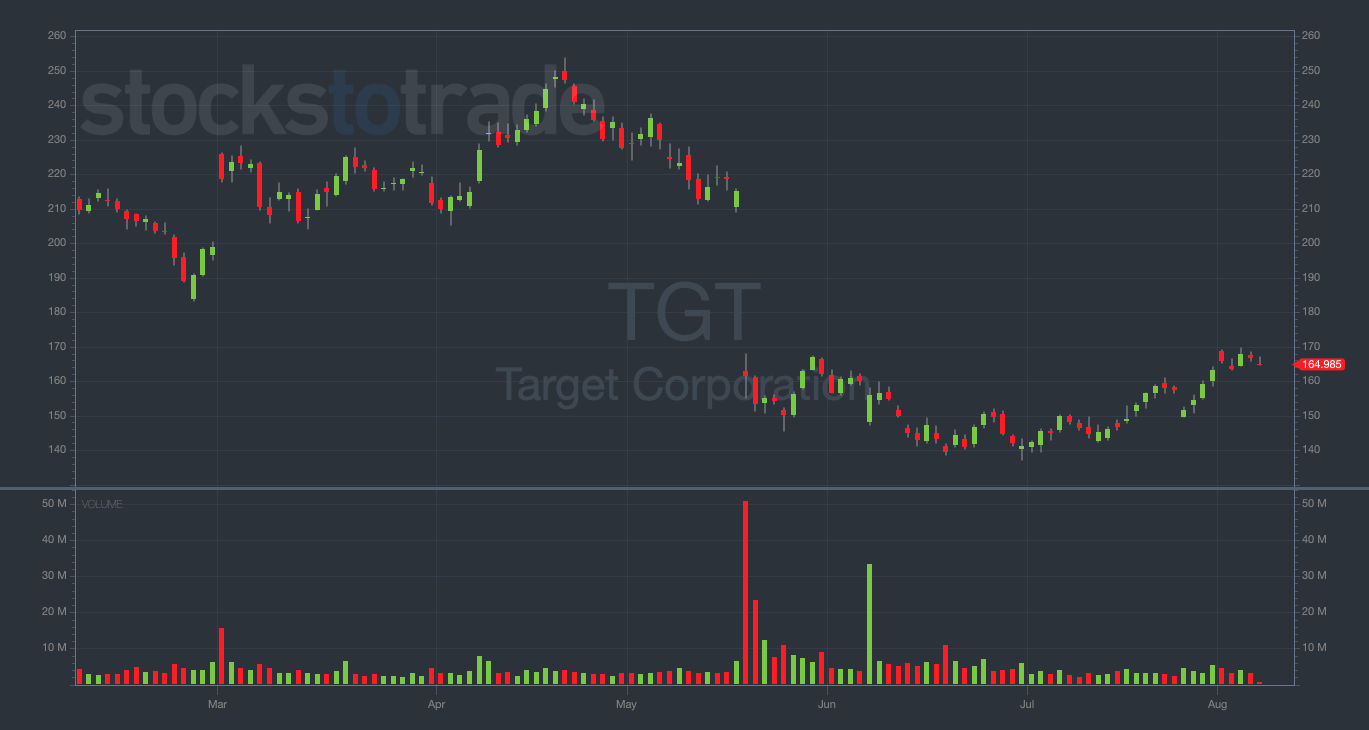 As I study these technicals, I think TGT can drop a bit more and catch up to WMT's downside.
Whenever two stocks are leaders in the same massive sector — in this case, big box retailers — they become exposed to reactions based on the other stock's price action.
For example, when Roku Inc. (NASDAQ: ROKU) stock makes a notable move, Netflix Inc. (NASDAQ: NFLX) shares often pull a similar one.
This is why you've gotta study sectors and know which stocks are major components of each of them.
In the past five days, WMT is down nearly 4% while TGT is only down 2.19%.
My puts trade on TGT is simply a bet that the stock will fade further towards the $160 level, which would be in line with its recent correlation to the WMT chart.
That said, this is a small position, and I'm ready to cut it immediately if TGT starts reversing to the upside.
Whenever I try to replicate a successful trader's strategy, I lose. How can I figure out my game plan?
How did you do it?
This is one of the hardest questions to answer because the answer depends on you. 
And while I can't tell you exactly what's gonna work for you, I can tell you what's worked for me throughout my career…
As you've probably heard, I started as one of Tim Sykes' students. 
Growing A Small Trading Account? Check this Out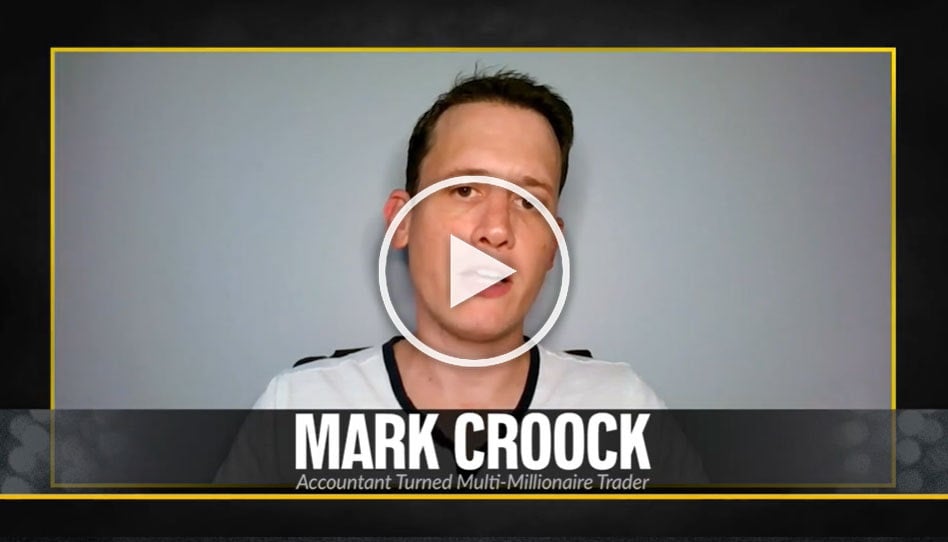 When multi-millionaire trader Mark Croock first started trading, he was an overworked and underpaid accountant…
So he knows what it's like to start small while wanting to massively grow your wealth as quickly as possible.
That's why he just recorded a step-by-step training that reveals what he believes is the best options trading method for someone trading with a small account.
Like many others, I first learned how to trade through Sykes' Trading Challenge and my studying his 7-step framework.
I organized every single webinar and video lesson that Tim made. 
I watched each one three times, absorbing and internalizing every key chart pattern.
Then, I got an idea … I could use Tim's framework to develop a strategy of my own.
I began applying Tim's OTC penny stock patterns to the options market, and the rest is history…
A little over ten years later, I've earned nearly $4 million in trading profits and started my very own teaching service.
Now, I want to pass the torch — it's time for you to develop YOUR own strategy.
But how? I suggest doing the following:
Go over Sykes' favorite patterns.

You might just find a few that fit your trading mindset…

Figure out the system that works for you

. Keep repeating the steps to your strategy

over and over

again until you build solid habits…

Stick to the bread-and-butter setups.

Only focus on the chart patterns with the highest probability of success…
Find a system that works for you and be diligent about sticking to the rules of your strategy.
Final Thoughts
Have a great weekend, Evolvers!
Take some time over the next few days to work on your trading away from the markets.
Study hard and get ready to crush the markets next week.