Happy Friday, Evolvers!
This was a bearish week for the market with the SPDR S&P 500 ETF Trust (NYSEARCA: SPY) losing 1.5% in the past five days.
Wednesday, in particular, was a brutal day of wide distribution selling.
But don't say I didn't warn you…
As predicted, we're seeing some negative price action, likely related to the September Effect.
WARNING: September is the only calendar month with a negative Dow Jones return over the last 100 years. 
However, the sector I'm focused on this week trades separately from the overall market.
And speaking of that, I got a lot of questions about my recent trades this week.
Now, it's time for our Friday Q&A. Keep reading and I'll answer your questions…
"What made you cut your first CGC trade? And why did you re-enter at a lower strike?"
First, let's recap for anyone who missed these plays.
On Wednesday, I bought Canopy Growth Corporation (NASDAQ: CGC) 9/8/2023 $1 Calls for $0.03.
This was a small bet expiring two days from the time of purchase…
I cut the position later that day as I saw the CGC chart getting overextended while the AdvisorShares Pure US Cannabis ETF (NYSEARCA: MSOS) was simultaneously slowing down.
But I wasn't totally done with the trade. I thought there would be an opportunity to re-enter at a lower level.
Sure enough, I was right…
On Thursday, MSOS surged 8% while CGC dropped as much as 12% on the day.
When I see this kind of discrepancy between a fund and one of its leading components, I'm on high alert for the individual stock to catch up.
So, I took the plunge and bought CGC 9/15/2023 $0.50 Calls for $0.23.
Furthermore, I bought 1000 contracts — a $23,000 bet.
Why am I getting aggressive with my sizing on this trade?
Because sector momentum is the best catalyst on the planet. Plus, the risk/reward on this trade is excellent.
The Next Trillion Dollar Chipmaker After NVDA (Not AI)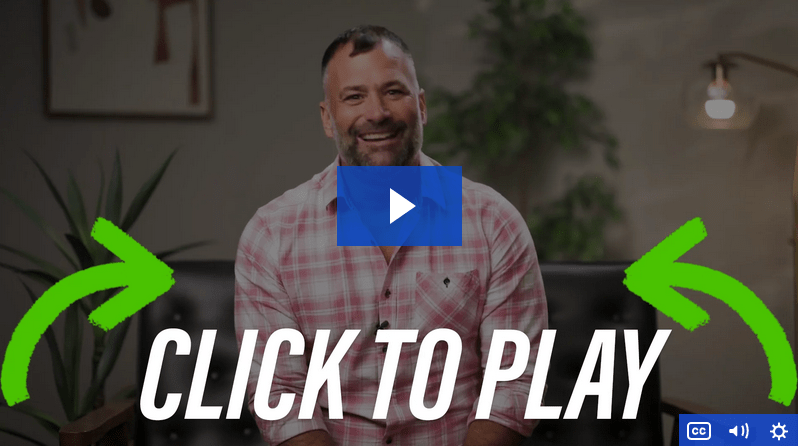 ​​Is this little known chipmaker the next NVDA? 
It has nothing to do with AI, but this company's patented chip could generate NVDA sized gains in the coming months…
Companies like Microsoft, Intel, and Google are all quietly racing to be at the forefront of this new phenomenon…
But unfortunately for them…
This one small company holds the key to this revolution…
Could I lose a large portion of my $23,000 bet? Of course. Anything can happen in the options market.
But if I'm right on my timing here, I could double or triple this position in a very short period.
I've missed out on a few big trading opportunities recently — like shorting Nvidia Corporation (NASDAQ: NVDA) down to $450 — because I doubted myself. 
Looking back, the chart patterns were flawless. But I allowed small technical concerns and a lack of overall confidence to stop me from pulling the trigger.
But now, I've learned from my mistakes. If the pattern is perfect for me, it's time to be aggressive. 
"Once I've developed a trading strategy (that I believe fits my personality), how exactly should I apply it to the market? What are my first steps?"
So, you've thought of some potentially actionable trading strategies that play into your strong points…
This is where many traders make a mistake — by immediately attempting to live-trade their system. 
First, you should test your system by paper trading setups that fit into your game plan.
Paper trading allows you to try out a wide variety of strategies, setups, and patterns without risking a dime.
I often compare trading to professional sports…
If traders are like athletes, then paper trading is our scrimmage. 
And if you miss practice, you're probably not gonna crush it during the championship game … right?!
Furthermore, even if you're paper trading with success … there's no guarantee you can replicate those returns with real money. 
This is important because of our human emotions…
Unless you're a robot, you'll probably find that your emotions are much harder to control with real financial risk on the line. 
Bottom Line: When you're risking your hard-earned money, the stakes are higher. 
That's why, at some point, you've gotta remove the training wheels and start risking actual dollars.
But this is exactly the environment you wanna get comfortable in…
If you can coalesce your strengths into a trading system that allows you to control your emotions, you'll be potentially UNSTOPPABLE in the stock market.
And speaking of becoming unstoppable in the stock market…
Are You Ready To Take The Next Step?
Here's the truth … I wouldn't be a multi-millionaire if I hadn't joined Tim Sykes' Trading Challenge so many years ago.
And I want you armed with all of the tools necessary for success in the stock market.
So, if you're passionate and dedicated, ready to take on anything the market throws at you, then I've got something for you…
My mentor, Tim Sykes, has helped traders learn to succeed for years. More than 30 of them (including me) are now millionaires.
Are you ready to take your trading game to the next level? Do you have what it takes to face the Trading Challenge?
Let's find out…
CLICK HERE TO SIGN UP TODAY FOR ONE OF OUR FREE, LIVE TRAINING CLASSES!
I'm excited to see you there!