You've heard me say that 90% of traders lose. But why?
I think many of these wannabe traders' failures come down to a weak mindset. And make no mistake … your mindset starts on Monday morning.
So, ask yourself … How do you prepare for the trading week?
I've come up with an easy system — I call it "The Monday Morning Mindset" — three simple steps you can take at the top of every week to set yourself up for success in the markets.
These steps haven't failed me after over a decade of ups and downs as a trader. Better yet, they've helped me earn millions of dollars as a trader.
Keep reading and I'll show you what I'm talking about…
Step #1: Prepare Your Weekly Watchlist
As you know, I send out a weekly watchlist every Monday morning. But I don't only do this to benefit my students (although that's always a plus).
Building this list is an essential part of my trading strategy.
You see, I'm not a long-term investor or a hold-and-hoper. I don't even own any stocks. 
I'm an options trader. My opportunities to profit exist week-to-week, hour-to-hour … sometimes even minute-to-minute.
So it should almost go without saying that I need to have a clear and concise list of potentially tradable stocks at the top of every week. 
You should do the same.
Additionally, don't be afraid to adjust your watchlist throughout the week. 
Remember, the markets are dynamic and fluid … always changing with the news and the sentiments of millions of traders around the world. 
Honestly, you never know what random stock could become this week's five-star setup. 
Bottom line: Make sure your watchlist is up-to-date every single day.
Step #2: Lay Out Your Game Plan
Let me be frank…
I don't know any successful traders who wake up two minutes before the open on Monday and ask, "What should I trade today?" 
That's a lazy recipe for disaster.
The best traders I know have their game plan prepared before the sun sets on Sunday. 
Then, they wake up two or three hours before the market opens. Me included.
To start the week with a solid game plan, ask yourself:
In a choppy market like this one, you've gotta be ready for anything the price action throws at you. 
I can't tell you how to make your game plan, or which stocks are right for you to add to your watchlist. Only you can do that.
But think about this…
I love watching basketball, and my favorite team is the San Antonio Spurs. 
Why do I love the Spurs? Well, aside from being born and raised in Texas…
I think they have a great organized system, a game plan if you will. And that's why they've won so many championships. 
When their players stick to the game plan, it sparks their chemistry, making them borderline unstoppable. 
Think about how you can find that kind of spark in your trading…
If you ignite it, you'll be hard to beat as well. 
Step #3: Leave Last Week in the Past
Some traders tend to let the sting of their losses — or the overconfidence from their wins — carry over into the following week.
But I want you to avoid bringing past emotions into your present trading (or any emotions, for that matter).
Now, that doesn't mean you should forget about valuable lessons you've learned from your past trades. I'm not saying that….
I'm simply suggesting that you start the week off with a fresh outlook, unaffected by the emotions that prior trades have brought you.
If you're walking on eggshells because of a brutal loss in the recent past, you may lack the confidence to pull the trigger when a five-star setup comes across your screen.
On the other hand, overconfidence can also be a trader's worst enemy…
If a string of lucky wins has you feeling invincible, you may find yourself overtrading or oversizing your positions. 
All this to say, don't let your recent wins or losses affect your decision-making this week.
Start the week fresh and trade better for it!
And speaking of trading better…
Are You Ready To Level Up Your Trading Game?
Here's the truth … I wouldn't be a multi-millionaire if I hadn't joined Tim Sykes' Trading Challenge so many years ago.
And I want you armed with all of the tools necessary for success in the stock market.
So, if you're passionate and dedicated, ready to take on anything the market throws at you, then I've got something for you…
My mentor, Tim Sykes, has helped traders learn to succeed for years. More than 30 of them (including me) are now millionaires.
Are you ready to take your trading game to the next level? Do you have what it takes to face the Trading Challenge?
Let's find out…
CLICK HERE TO SIGN UP TODAY FOR ONE OF OUR FREE, LIVE TRAINING CLASSES!
I'm excited to see you there!
Are you familiar with this trading "loophole?"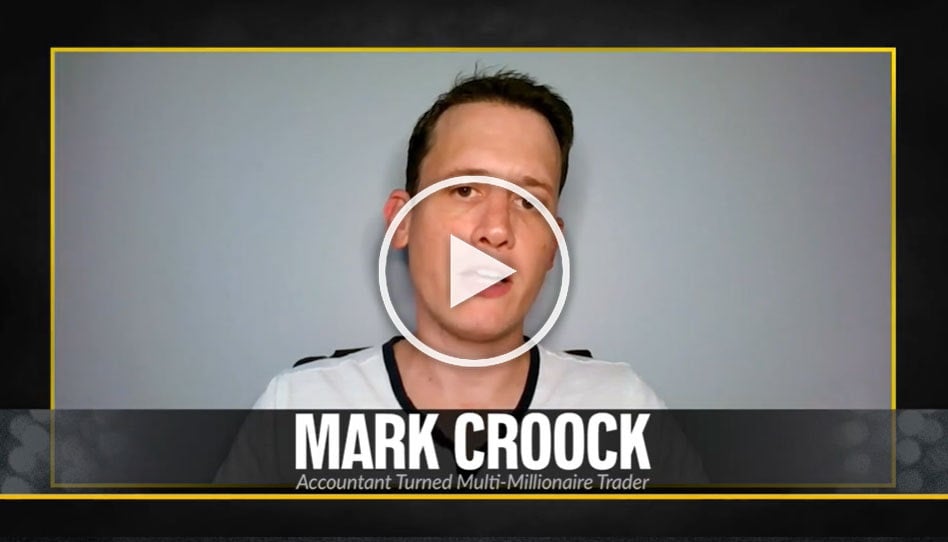 Are you familiar with the "loophole" that helps small accounts grow exponentially?
No, it doesn't have anything to do with penny stocks or crypto…
And this strategy works regardless of whether the markets are up OR down…
This little-known options "loophole" is something you can use to grow your trading account right now…