You need to hear this…
Oftentimes, when you're in the process of trying to achieve a goal (like landing a job or building your own business), you only see the positives. 
It isn't until you're actually doing the job you were seeking that you'll be reminded of the negative aspects of your chosen career.
Spoiler Alert: Every career has pros and cons!
And while I'm thrilled to be a professional trader, I'm not gonna sugarcoat it … it's not an easy job.
That's why the vast majority of aspiring traders lose their money and go back to their day jobs. 
But if you can find the skills to build a reliable trading system, you could be wildly successful in the markets.
Back in my early days in the markets, I wondered … "What are the pros and cons of being a trader?"
Luckily, you don't have to wonder. Keep reading and I'll show you…
The Pros of Trading
First, let's talk about a few of the many benefits of being a professional trader…
Personal Freedom
Few things are more important to me than my personal freedom, which is why I was so miserable during my years as a general accountant.
Trading, on the other hand, gives me the ability to do whatever I want whenever I want. 
If I don't feel like trading one day, I don't have a boss pressuring me to meet my quota. 
If I wanna hang out with my kids instead of making trades, no one is going to discipline me. 
Additionally, I can trade from anywhere in the world. 
My mentor, Tim Sykes, is infamous for trading from his laptop on a crystal-clear beach or in front of a gorgeous foreign vista…
But he doesn't do this to look cool — he does it to prove a valuable point.
Sykes showed me that I could make money from nearly anywhere in the world. All I need is a solid internet connection and a laptop.
After living the grind of a normal 9-to-5 life, that helped motivate me to become a consistently winning trader…
No boss, no schedule, no one to answer to. Just me and my charts. That's how I like it. 
Traders make their schedules. We have complete personal freedom. And that's priceless.
Flexible Hours
Most jobs require 40-80 hours per week of focused work.
But you don't have to trade eight hours a day to have success in the stock market. Part-time trading works well for many. 
The flexible hours trading provides can make it a potentially excellent side hustle for anyone with a day job. 
Additionally, trading can be a great way for stay-at-home parents to learn a profitable skill and make some extra money.
How many side hustles allow you to potentially make thousands of dollars from your phone at your own pace? I can't think of many…
Unlimited Profit Potential
Most careers have a ceiling for how much money you can make, or how high you can climb the corporate ladder…
But there's no financial ceiling in the stock market. Theoretically, traders have unlimited profit potential.
As long as you work hard and can stomach the risk, the sky's the limit for how much success you can have.
For a perfect example of this, just look at my mentor, Tim Sykes…
When Sykes was first starting with $12,000 of Bar Mitzvah money, he never thought he'd become a multi-millionaire.
But by building a reliable trading system and learning at his speed, Sykes was able to make $2 million before graduating college.
Today, Sykes has profited over $7.5 million as a professional trader. He's an excellent example of how high you can fly if you work your butt off.
That said, his results aren't typical for the average person. Most people won't put in the work required to succeed.
After all, trading isn't all puppy dogs and candy canes… 
The Cons of Trading
Like anything worth pursuing, trading has its downsides. 
Let's break a few of them down…
No Guaranteed Income
Unlike a job where you receive a regular paycheck, trading provides no guarantee of income … ever.
If you're gonna pursue a career as a trader, you need to be prepared to go long stretches without making money.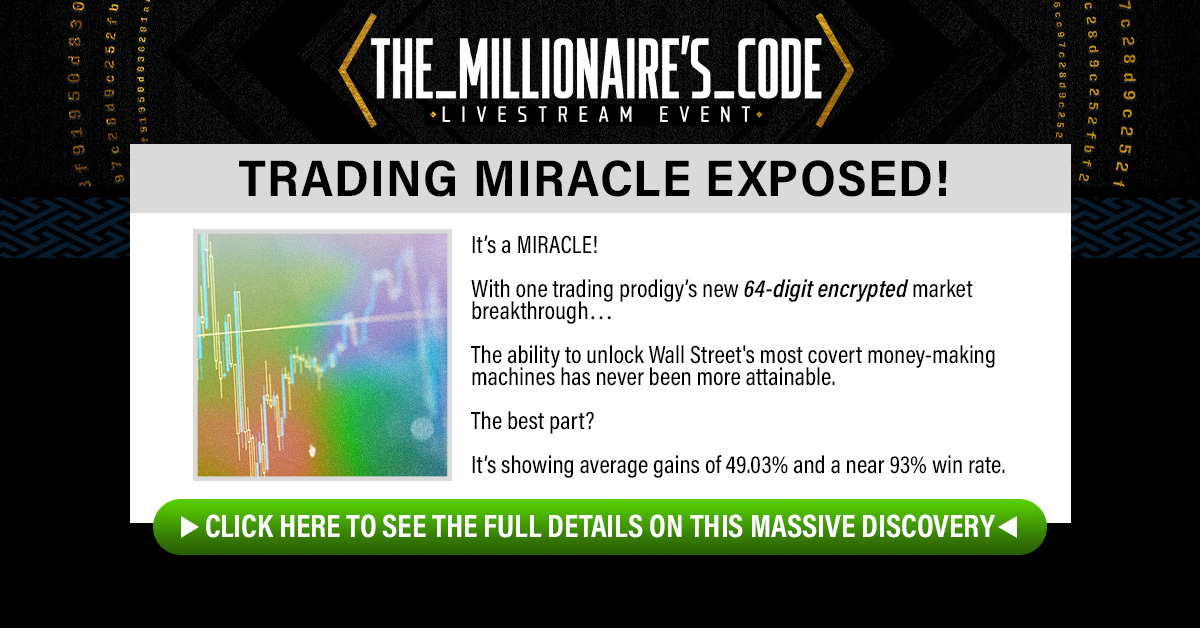 I hope that doesn't happen to you. 
But if you aren't willing to accept the financial realities of rough patches in your trading, you won't bring the right mindset to the markets.
Even worse, you can lose money trading…
90% of Traders Lose Money
Even more difficult than accepting the fact that you might not make money is coming to grips with losing money in the markets.
Losing a small amount of money is nothing to beat yourself up about. 
If you cut your losses quickly, these small dings are an unavoidable part of being a trader.
But the fact remains that 90% of traders are unprofitable.
They don't build a disciplined trading system and blow their accounts up making reckless trades.
Losing money stings. You have to learn how to stomach the small losses — and how to keep your losses small.
You're on Your Own
Trading is a very solitary pursuit. Most traders do everything on their own. They lack a support system.
This stands in stark contrast to most traditional jobs, where you work at an office filled with colleagues and teammates.
Now, for some personalities, the solo nature of trading can be perfect. 
But most people — regardless of their field — need some trusted confidants to bounce ideas off of, confide in, and commiserate with during trying times.
That's exactly why I started Evolved Trader — and more recently, my Discord server — to provide support and encourage team trading.
I don't think traders should be all on their own. It doesn't have to be a solo pursuit.
We can learn to crush the market together.
And speaking of crushing the market…
Are You Ready To Take The Next Step?
Here's the truth … I wouldn't be a multi-millionaire if I hadn't joined Tim Sykes' Trading Challenge so many years ago.
And I want you armed with all of the tools necessary for success in the stock market.
So, if you're passionate and dedicated, ready to take on anything the market throws at you, then I've got something for you…
My mentor, Tim Sykes, has helped traders learn to succeed for years. More than 30 of them (including me) are now millionaires.
Are you ready to take your trading game to the next level? Do you have what it takes to face the Trading Challenge?
Let's find out…
CLICK HERE TO SIGN UP TODAY FOR ONE OF OUR FREE, LIVE TRAINING CLASSES!
I'm excited to see you there!