First of all, thanks to all of the Evolvers who showed up for the webinar yesterday!
It was a great opportunity to go into further detail about what I should have done differently on my regrettable Tesla Inc. (NASDAQ: TSLA) and AMC Entertainment Holdings Inc. (NYSE: AMC) put trades. 
If you aren't watching my Thursday webinars — what are you doing?! 
Let me tell you a short story…
When I first joined Tim Sykes' Trading Challenge back in 2010, I watched every single webinar Sykes did — over 6,000 — THREE TIMES! And I categorized them.
Spoiler alert: Watching Sykes' webinars multiple times was one of the best things I did early on to build my trading foundation.
But now that the student has become the teacher, so to speak, I have an even greater learning opportunity…
See, I often learn from YOU — my students — just as much as you (hopefully) learn from me. 
And Evolvers asked some very insightful questions during yesterday's webinar. A few of them really got me thinking.
Now, let's answer them…
"Considering your recent losses, why don't you trade smaller and hold longer?"
This is probably a good suggestion, especially with my recent losses in mind.
But the truth is that I prefer to not mess with the strategy that's worked for me for so long. 
Keep in mind that I've spent 10+ years as a professional trader and made over $3.5 million. (Most of those gains came from weekly options.)
My strategy might be experiencing a rough string of trades, but I've seen it be successful much more often than I've seen it fail.
[VIDEO] A Rare Live Interview With Two Millionaire Traders...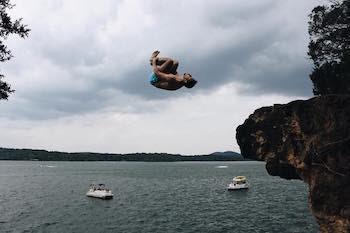 To trade options, you DON'T NEED:

❌  A big account…
❌  To stare at your computer all day every day…
❌  A stockbroker…
Because there's a way to trade stocks (from home) without struggling through the unnecessary risk and hassle most newbies go through… 
To get started…
Click here to watch a rare interview between these two millionaire stock traders
A few poor plays won't sway me out of a trading plan that's worked for so many years. 
Now, that doesn't mean I shouldn't make small adjustments to my overall mindset. And trust me, I'm working hard on evaluating what improvements I need to make in my trading. 
But at the end of the day, I'm still a weekly puts guy through and through. Those are my bread-and-butter setups — and now I think it's time to go back to the basics.
"In hindsight, what would've been the ideal entry on your TSLA puts play?"
I think my biggest error on the TSLA puts play was entering the trade during a green week…
I should've waited for the first red week — or a rejection near $1,100 — to get aggressive with puts. 
Specifically, there was a moment mid-week that I think could've been the ideal entry for TSLA puts. 
On April 5, the stock rallied intraday, and then gave all of the gains back in just a few hours…
Looking back, this was an obvious bearish technical indicator — and a prime time to go short.
Unfortunately, I was already in the puts at this point. Plus, the stock had already surged quite a bit. 
Watch This Exclusive Crypto Webinar NOW!
(With millionaire trader Matt Monaco)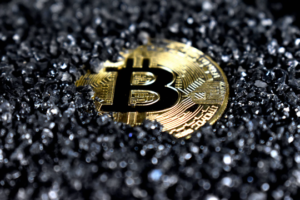 If you want to see how a millionaire trader is dealing with the crypto boom…
Then you need to see this webinar.
I was WAY too early on this trade (and I held the contracts WAY too long)!
The lesson? Patiently wait for the first red week to buy puts. And if the play's not working out … cut your losses immediately!
"Do you recommend buying options contracts that expire during the current week or the following week?"
One reason I love trading options so much is their ability to maximize the timing of my trades. 
If you get skilled at picking the right strikes and expiration dates, you can theoretically make considerably more money trading options than trading stocks.
That said, the variety of expiration dates available to options traders can lead to some poor decisions from newbies. It's a double-edged sword.
NOTE: I can't tell you which expiration dates to buy (nor would my advice apply to all your setups). Every trade is different. Some will call for short-dated options, while others will call for longer-dated contracts.
If you have a strong conviction that a big move will happen SOON, you might wanna press your edge and buy contracts that expire that week.
But for any trade where you have less than A+ confidence in an immediate move, you should give yourself some more time.
REMEMBER: More time on your contracts = more opportunity for success!
Final Thoughts
Considering how excellent your questions are during the webinars, I'm thinking about doing these Q&As every Friday. 
That should be even more motivation for Evolvers to ask me these questions. Keep 'em coming. 
If you don't ask — you won't learn!
What do you think? Let me know. I LOVE hearing from my students.