It seems like every trader who's ever tried to bet against Tesla Inc. (NASDAQ: TSLA) has failed. 
Yes … I'm on that list too, after painfully watching my TSLA puts get smoked.  
But can you really blame me (or anyone) for trying? 
Elon Musk's electric vehicle powerhouse is up 30% in the last eight days!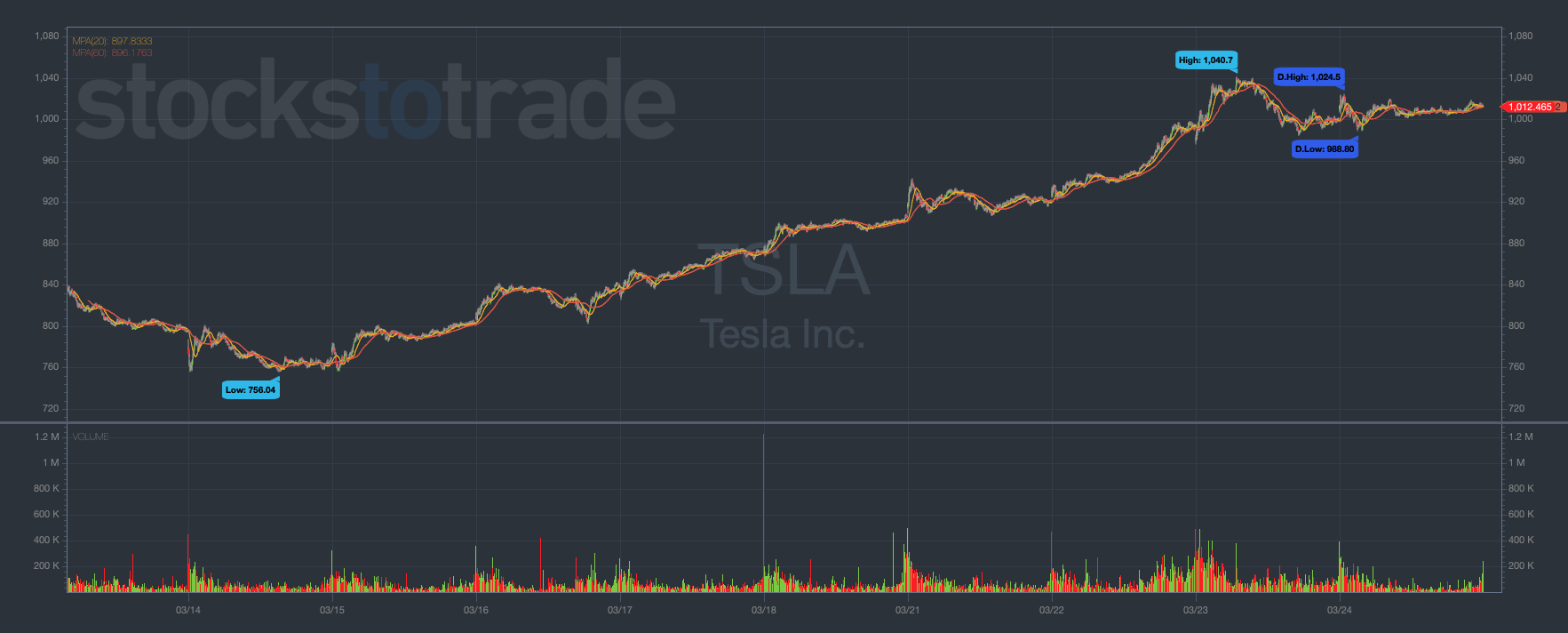 That's a massive move when you consider Tesla has a market cap that exceeds $1 trillion.
Since the beginning of 2020, TSLA has surged from $85 to $1,007 at the time of this writing. (If you aren't a math whiz — that's a gain of over 1,000% in less than two years!)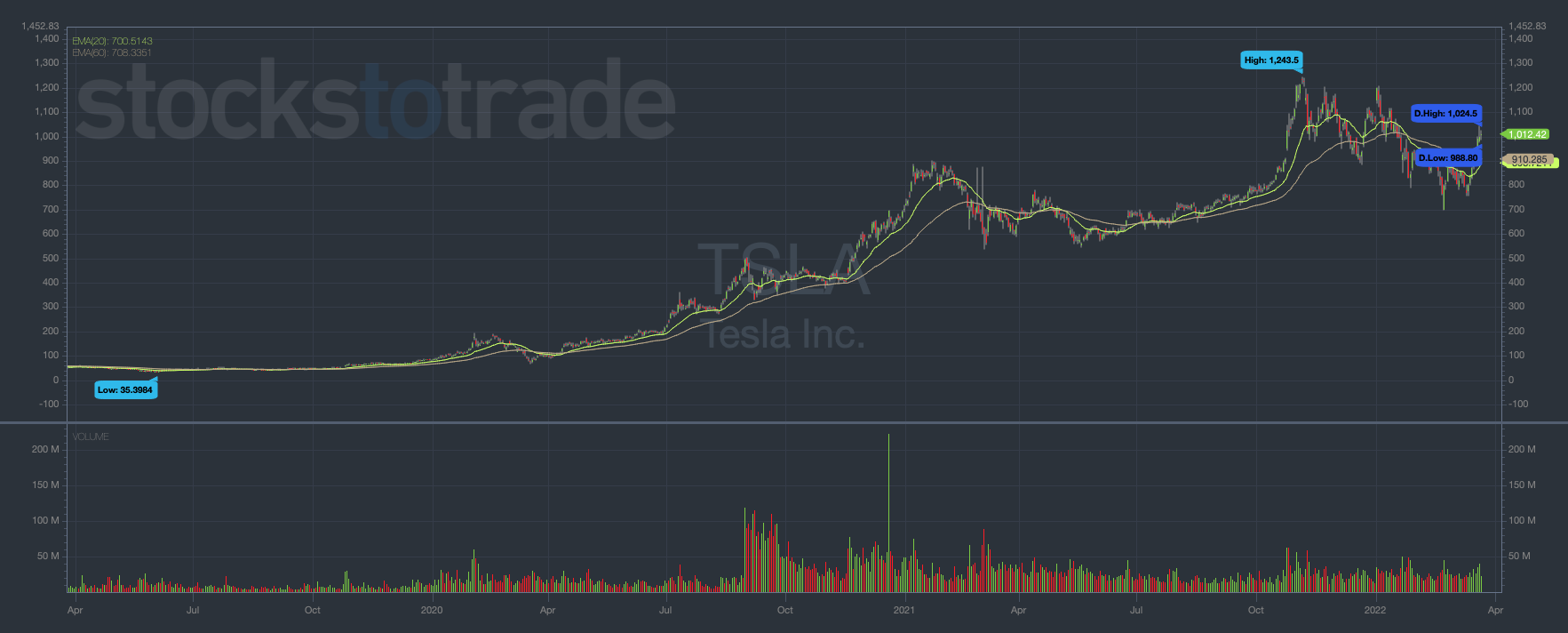 It's always an uphill battle when you're trying to short massive runners. Yesterday was no different, and I made some critical mistakes trying to call the top on TSLA…
My thesis on this trade was simple … The daily chart was way above its averages after a long string of green days. I thought it was time to buy some puts.
I was dead wrong. TSLA jumped 2% at the open today, and I sold my puts for a loss. 
Why should you care about my mistakes? 
Because they're very common, and it's always better to learn from others' mistakes than suffer the same financial losses.
Allow my losses to be your lessons learned…
Why I Bought TSLA Puts
Remember … when we're trading, we're not trying to catch the tops or bottoms of stock movements. We're trying to capture the predictable parts of those moves.
Yesterday, TSLA seemed overdue for a pullback. It's been running up like crazy, but we all know that the market can stay irrational longer than we can stay solvent. 
Regardless, I thought the top was near on TSLA. I sent a trading alert in the morning stating that I was looking for a first red day. 
The TSLA chart was butting up against major resistance at $1,100. As you should know by now, rejections at key price levels can lead to five-star put trading opportunities…
Additionally, I saw a lot of similarities between the TSLA chart and the Nvidia Corporation (NASDAQ: NVDA) chart (which was already breaking down by the time I was considering buying TSLA puts).
You can follow along by looking at both charts below…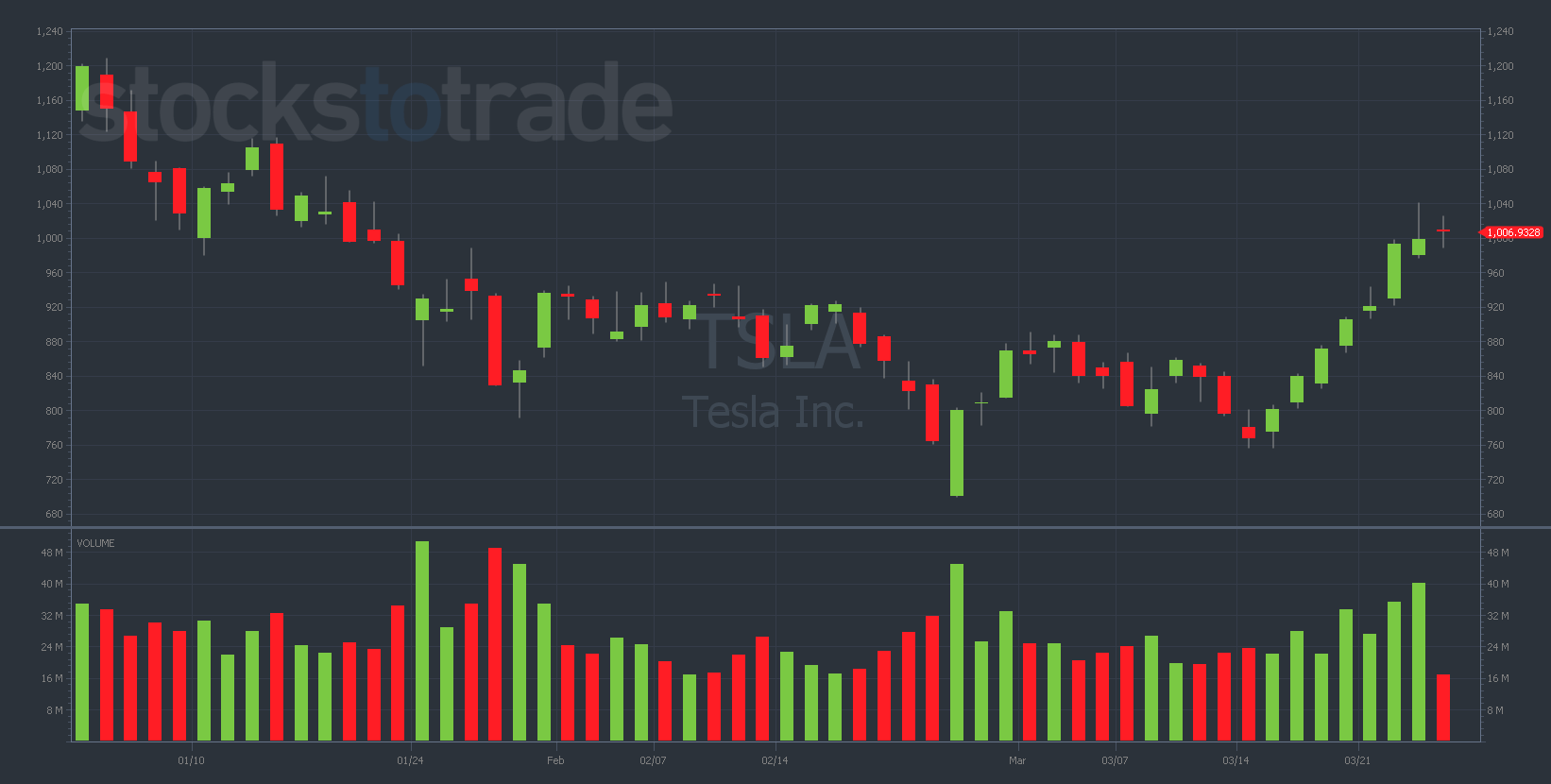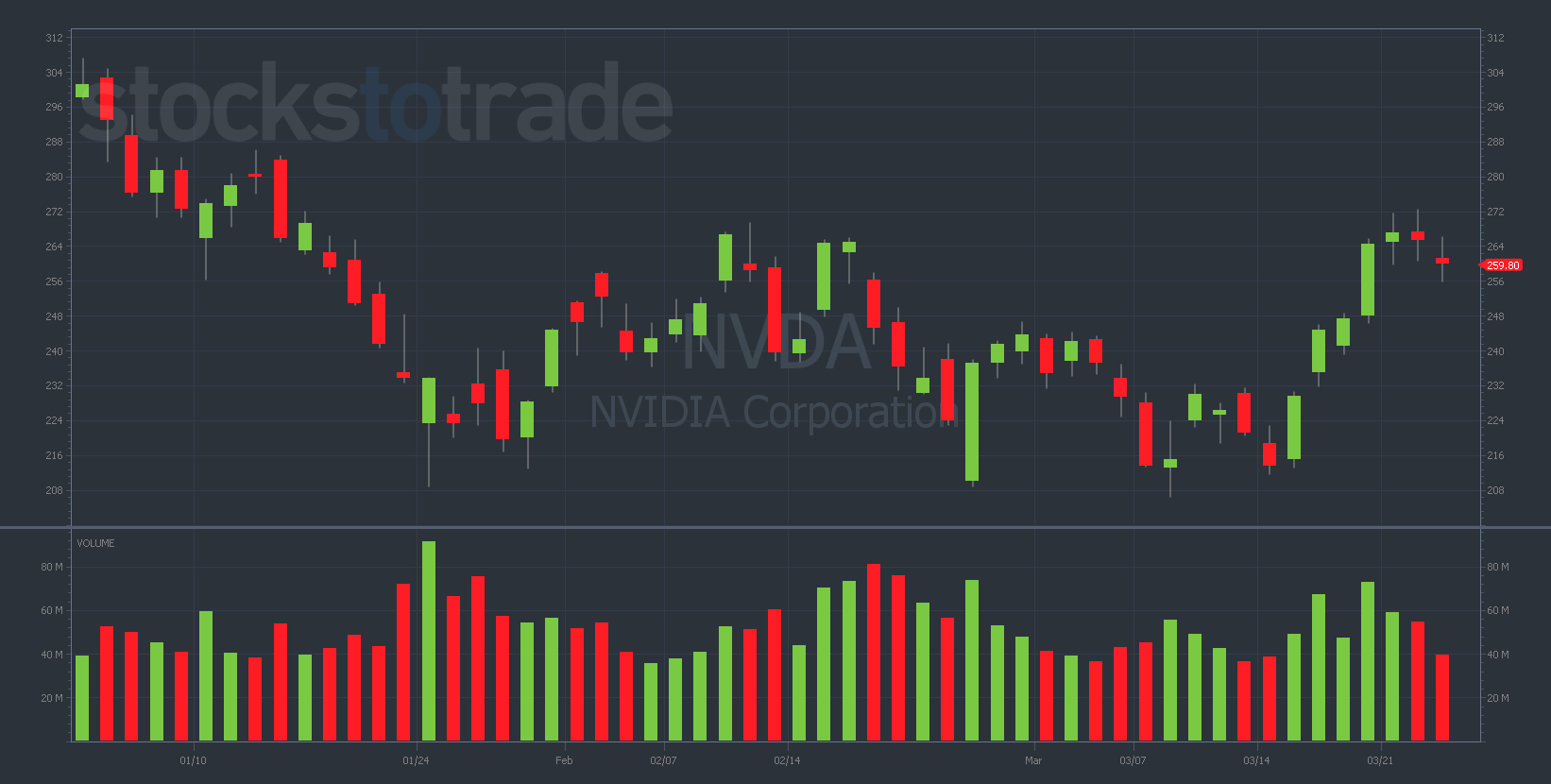 Now that I'm reflecting on this trade, I've realized that another critically important factor may have affected the success of the setup…
How the Overall Market Is Driving TSLA
It seems like the good old days of TSLA gapping down 6% following a red day are gone.
The entire market's ripping right now, and TSLA's strength over the past two years has moved it into pole position in the indexes.
In other words, TSLA is such a huge company at this point that the stock respects the price action of the major indexes much more than it used to. 
Being a major player in the S&P 500 gives TSLA more institutional support and makes these drops less predictable. 
If the S&P 500 bounces, it's likely that TSLA will bounce with it.
Now … there are still good odds for an imminent first red day in a pattern like this. 
But the strength of the overall markets makes it more difficult to short important names in the indexes at this particular moment. 
Final Thoughts
I love to trade … even when I'm losing. The stock market has changed my life completely.
But the thing is, you can't ever stop learning. And you have to be comfortable with learning a lot of the same lessons over and over. 
A lot of that is adapting and changing your habits when they aren't working toward your trading goals.
The good news? There's always room to grow and improve. Through occasional failure, we can learn to evolve into the best traders we can be.