Happy Friday, Evolvers!
I hope everyone made some profitable trades this week. 
For me, the week was all about redemption.
After my disappointing miss on Bed Bath & Beyond Inc. (NASDAQ: BBBY) last week, I was looking for a win to get my momentum back.
Luckily, the timing coincided with a bread and butter setup for my game plan — the first red week in the overall markets…
And this led to my triple-threat puts play this week, where I bought puts on Apple Inc. (NASDAQ: AAPL), Amazon.com, Inc. (NASDAQ: AMZN), and The Walt Disney Co. (NYSE: DIS) for a total gain of 114% across the three positions.
I was very happy with the play, but it's even more exciting for another reason — the price action feels like penny stock volatility in large-cap names, which is ideal for the strategy I'm trying to show you (and execute myself).
I hope this trend continues. The return of meme stocks and the major indexes catching bids over the past several months are promising signs, to say the least.
$127k in just 24 hours?! 😳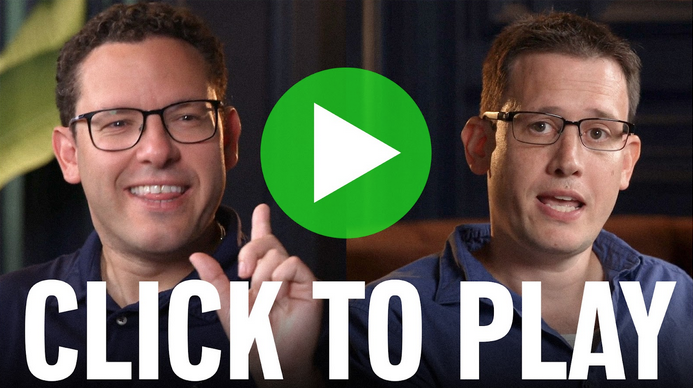 Did you catch the Shadow Trades Summit with Tim Sykes and Mark Croock?
If not, check it out now before it's too late.
Mark pulled back the curtain on his shadow trades strategy…
Detailing step by step how he was able to make $127,000 in just 24 hours, during the middle of a market crash!
Still, the markets are starting to show cracks in the bear market rally. Next week will be critical in determining how far it can go.
But now, as I always do on Fridays, it's time to answer some questions I've gotten this week…
"Can you recommend some good books about trading?"
I sure can. 
In fact, I just wrote one … The Ultimate Options Trading Blueprint for Small Accounts!
This is what I recommend doing…
Start internalizing EVERYTHING in my trading blueprint by clicking right here.
Then, follow the blueprint. It's that easy. 
See how I've used it to pocket gains of 85%, 138%, and even 183%… overnight!
But here's the truth…
I wouldn't have been able to draw my blueprint, write my ebook, or become a multi-millionaire if I hadn't first learned so many indispensable truths from my mentor, Tim Sykes.
And one of the first things I did was read Sykes' book An American Hedge Fund, which I can't recommend highly enough!
After that, I was hooked. Not only did I transcribe every webinar Sykes did THREE TIMES, but I also went ahead and read his next book, The Complete Penny Stock Course, which absolutely changed my life!
If you start with those three books, you'll be well on your way to building a solid educational foundation for your trading career.
"Do you think the market is going towards new lows? How can I prepare/position myself for that possibility?"
I have no idea, and anyone who tells you they do is lying.
That said, my motto has always been this: "be prepared for anything."
Growing A Small Trading Account? Check this Out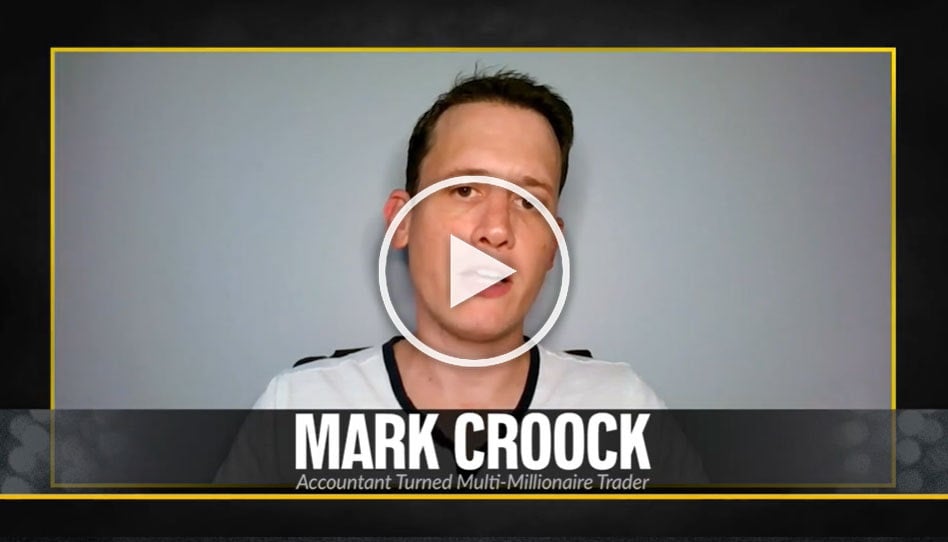 When multi-millionaire trader Mark Croock first started trading, he was an overworked and underpaid accountant…
So he knows what it's like to start small while wanting to massively grow your wealth as quickly as possible.
That's why he just recorded a step-by-step training that reveals what he believes is the best options trading method for someone trading with a small account.
If the selling we're seeing proves to be more than a momentary dip, I'd avoid going long on speculative meme stocks and overextended momentum charts.
Instead, scan your watchlist for the charts that have bounced the furthest off their lows and put those names in a special category.
Then, if the unstoppable selling we've seen all year starts back up again, you'll be ready to attack some particularly overextended stocks with put options.
Let's recap. If we start seeing more red weeks for the overall markets, I'd do the following…
Be aggressive when trading overextended charts, reversals, and failed bounces…
Watch closely for multi-month support cracks…
Trade more conservatively on the long side…
Keep your eyes on breaks in key price levels…
By simply following these four steps, I think you can potentially outperform other traders who won't be as prepared if the markets start truly correcting again.
Final Thoughts
Have a great weekend, Evolvers!
Let's hope next week brings some more bread and butter setups for us to capitalize on.
Until then, study hard and rest up!