Have you ever accurately predicted a move in the markets, but lacked the confidence to pull the trigger?
Don't worry. We've all been there. In fact, I made this exact mistake last week when I saw the downside move forming in Alibaba Group Holding Ltd (NYSE: BABA) but failed to buy puts.
In times like this, it's important to protect your mindset. 
That's what I did, and look what happened…
I made the biggest trade of my entire career — right after a huge missed opportunity.
Now, my monster winner on the ProShares Bitcoin Strategy ETF (NYSEARCA: BITO) has reinvigorated my trading confidence.
Going into this trade, I'd had a rough couple of plays — missed opportunities that lowered my self-esteem. I was disappointed in my trading. I needed a solid win.
And with a lot of hard work (and a little bit of luck), I finally got that much-needed win on BITO. 
But what if I hadn't? Would I have let my confidence shatter to the point of giving up? Of course not.
This sort of mental perseverance comes with years of experience. But for now, I'll help you skip all of that…
Let me show you the three key steps I always take to protect my trading confidence…
Step #1: Focus on the Big Picture
Remember why you started your trading journey. Whenever I'm feeling my confidence shake, I think back on my long and challenging decades-long career in the markets.
I've been through it all. There's no reason to let whatever's happening at the moment sway me out of my convictions.
So, ask yourself … What's your ultimate goal? 
Do you know this mystery man?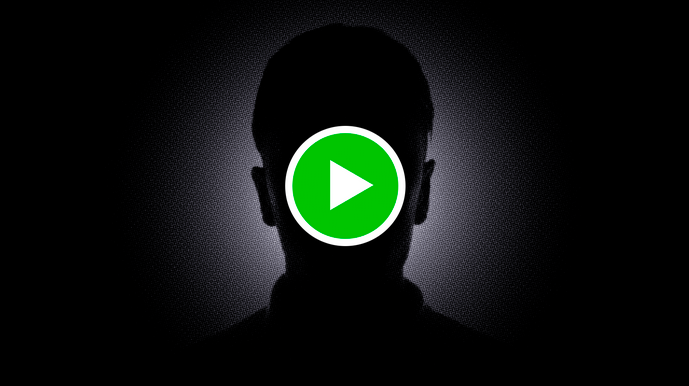 He's just discovered one of the most powerful ways to take on this bear market as a trader…
All from exploiting one tiny niche of the stock market (only 4% of stocks) that can bring in 2x, 5x, even 10x BETTER returns than penny stocks. 
And he just went live on camera to talk with the public for the first time.
I can't answer this question for you, and the answer will vary from person to person.
But this wider perspective is important to remind you that you have a destination. Road bumps, surprises, and unexpected losses are unavoidable parts of the journey. 
A few mistakes — even big ones — shouldn't change your long-term goals.
Zoom out. Remember the big picture. Accept that your path won't be straight. You'll have many ups and downs. You'll make mistakes along the way. 
But at the end of the day, it's crucial to find a way to remind yourself of what's important — your ultimate goals.
Step #2: Go Back to the Basics
What do you do when you're confused and don't know what to do?
Go back to what you know.
There's a reason you made it this far, and you'll need to focus on what will keep you moving forward to your ultimate goal.
Whether that's focusing on supernovas, buying basic breakouts, or shorting reversals … Find out what's worked in the past for you.
Once you find the strategies and patterns that work for you, stick with them.
When you lose confidence, it's not the time to get fancy and experiment. 
You want to go back to the basics. Build on a solid foundation that's worked before. Cut out all of the noise and focus on your plan.
Narrow your watchlist down to only a handful of names, the ones that you think have the highest probability of actionable, near-term setups. 
Tim Sykes Reveals "Operation: Overseer" Uncovers 408% Stock Move!
See how Tim Sykes's secret initiative recently uncovered a 408% (while the rest of the market panics about inflation!)
You'll always be tempted to stray from your bread-and-butter patterns. There's always something new to tempt you away in the everchanging stock market. 
But keeping your process simple can help prevent you from going astray while bolstering your confidence in the meantime. 
Step #3: Perfect Your Strategy By Hitting Singles
Start building and maintaining discipline with a solid system for your process. That can help you build repeatable processes you can do over and over.
Your goal is to get back to the patterns that you've had the most success with. 
Don't go for grand slams or even home runs. Hit singles over and over and over again. 
By doing so, you'll prove that your strategy is consistent while simultaneously strengthening your trading confidence.
I love watching basketball, and my favorite team is the San Antonio Spurs. I think they have a great organized system, which is why they've won so many championships. 
When their players play within that system, it sparks their chemistry. That makes them hard to beat.
Think about how you can find that kind of spark in your trading. If you ignite it, you'll be hard to beat as well. 
Final Thoughts
If you want to find consistency in trading, you have to have the right mindset. And a big part of a good mindset is confidence.
Confidence helps you stay focused on what matters. It also helps you make appropriate decisions, gives you a firm footing in your beliefs, and enables you to execute trades with conviction. 
It also helps you get back up when you get knocked on your butt. 
And who knows, when you get back up, you might just nail the biggest trade of your life.